Ilustración de un tren parado en la estación del metro subterráneo
Ilustración de vivos colores con una estación del metro parisino. El vagón lleno de gente se ha parado en el andén y la gente se dispone a descender, mientras una mujer espera su turno para entrar en el tren. La imagen muestra también las ventanas del metro y detrás algunas sombras y luces con personas. Los colores utilizados son puros y contrastados. rosas magentas, violetas, naranjas, azules y otros tantos colores vivos.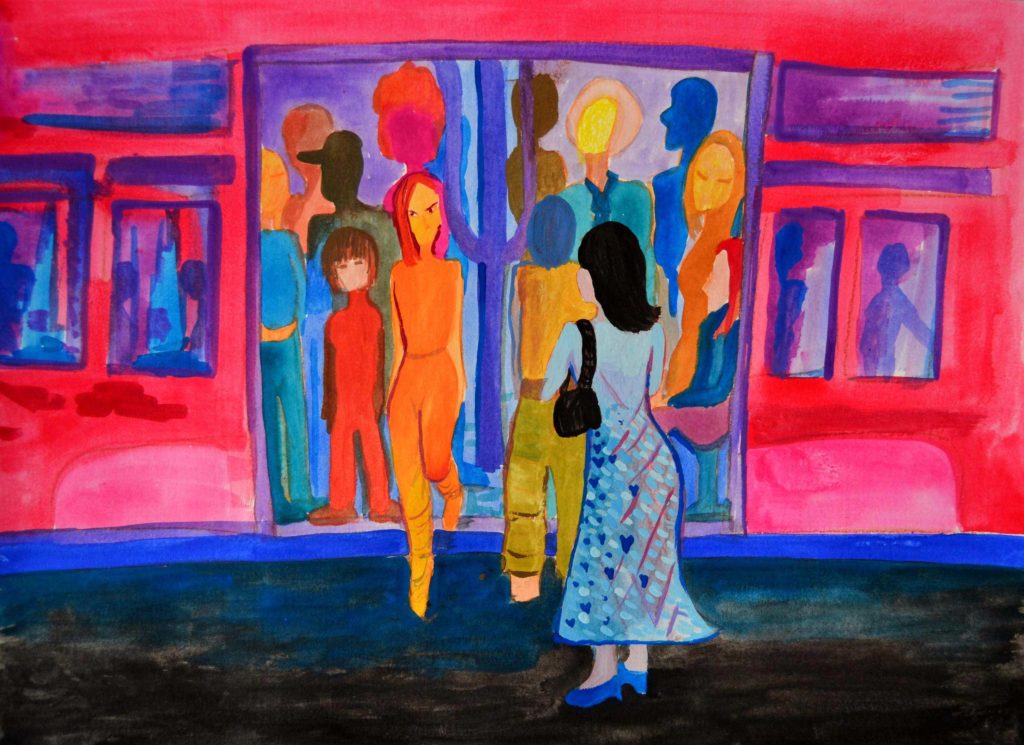 Descarga gratuita del archivo de imagen en formato JPG
English info – Free illustrations
People in the Underground of Paris
Colorful illustration of a Paris metro station.
The train stopped at the platform and people provides to descend while a woman waits for her turn to get on the train. The image also shows the subway windows and behind some shadows and lights with people. The colors are pure and contrasted. Magenta pink, violet, orange, blue and many other bright colors. Download the image file in JPG format.
Français info – Artwork gratuit
Les gens dans le métro parisien
Illustration colorée d'une station de métro de Paris.
Le train s'est arrêté à la plate-forme et les gens disponibles à l'automne, tandis qu'une femme attend son tour pour monter dans le train. L'image montre également les fenêtres de métro et derrière des ombres et de lumières avec les gens. Les couleurs sont pures et contrastées. rose magenta, violet, orange, bleu et bien d'autres couleurs vives. Télécharger le fichier image au format JPG