Pinturas acrílicas y retoque digital del color. Varias ilustraciones de formas abstractas y expresivas con explosión de colores vivos y radiantes. Algunos colores son fosforescentes. Se trata de un universo de color puro. Un Big Bang de pintura abstracta. Energía pura, alegría y expresión. Las ilustraciones se pueden utilizar como imágenes de fondo. Son un estilo expresionista, abstracto y artístico.
Descarga directamente la ilustración que quieras para tu diseño gráfico en formato JPG. Ilustraciones libres de derechos de autor. Creaciones de Cristina Alejos.
Ilustración Abstracción de color versión centro rojo y azul ultramar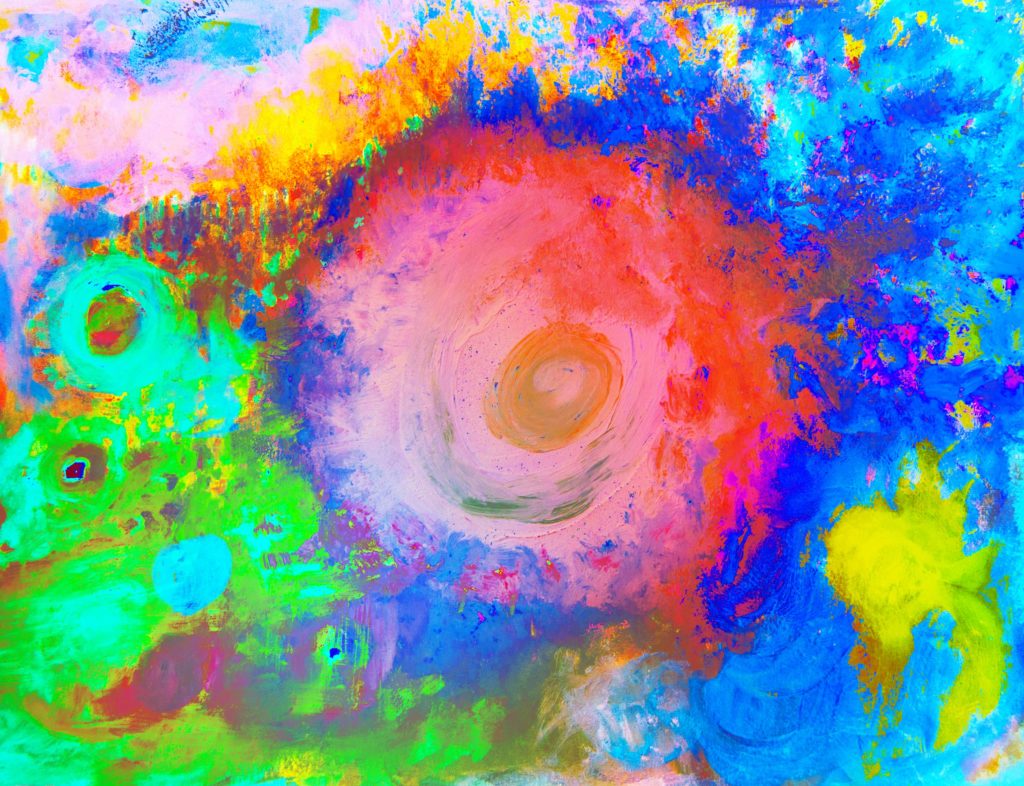 Ilustración Abstracción de color versión centro verde y dorados naranjas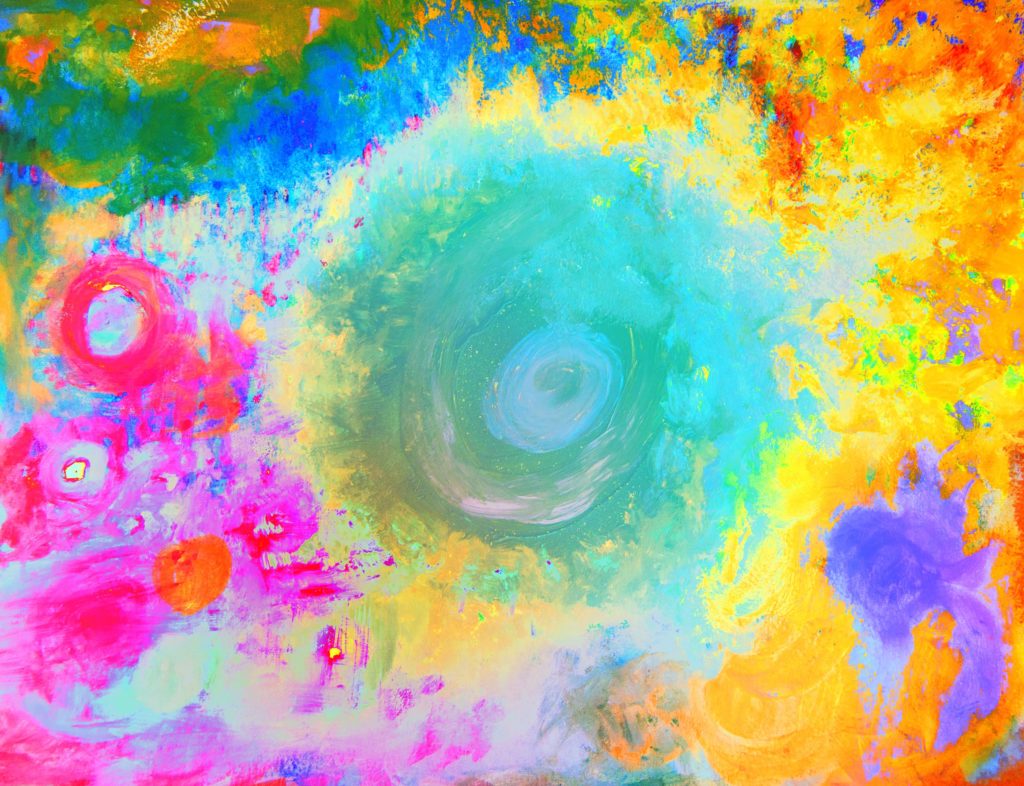 Ilustraciones Pintura abstracta en círculo
Dos ejemplos de utilización de las pinturas. La ilustración, un detalle centrado, dentro de un círculo y con el fondo negro.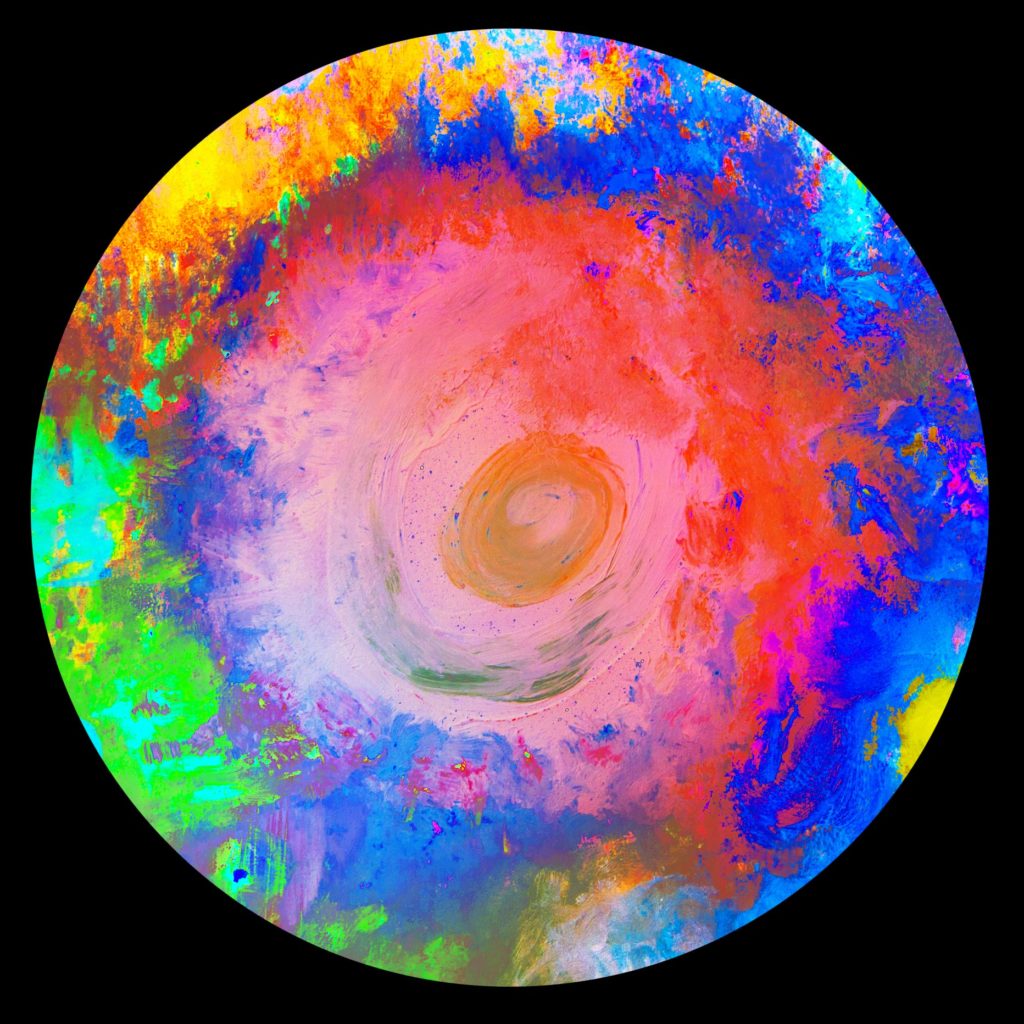 En el siguiente ejemplo además, los colores se han modificado con una aplicación informática.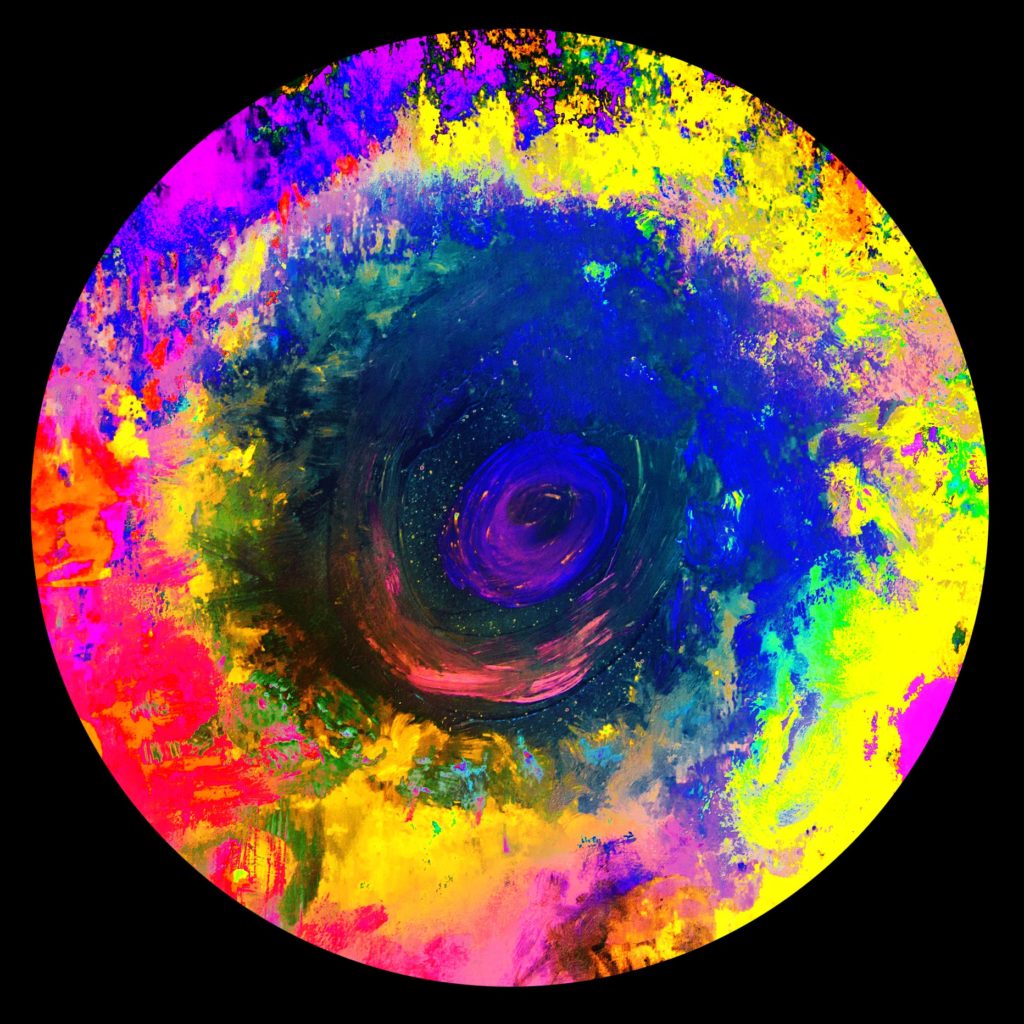 ---
English info – Free illustrations
Color abstractions
Acrylic paints and digital color retouching. Several illustrations of abstract and expressive shapes with an explosion of bright and radiant colors. Some colors are phosphorescent. It is a universe of pure color. A Big Bang of abstract painting. Pure energy, joy and expression. Illustrations can be used as background images. They are an expressionist, abstract and artistic style.

Directly download the illustration you want for your graphic design in JPG format. Royalty-free illustrations. Cristina Alejos creations.
Français info – Illustration gratuite
Couleurs abstraites
Peintures acryliques et retouche couleur numérique. Plusieurs illustrations de formes abstraites et expressives avec une explosion de couleurs vives et éclatantes. Certaines couleurs sont phosphorescentes. C'est un univers de couleur pure. Un Big Bang de peinture abstraite. Énergie pure, joie et expression. Les illustrations peuvent être utilisées comme images d'arrière-plan. Ils sont un style expressionniste, abstrait et artistique.

Téléchargez directement l'illustration que vous souhaitez pour votre création graphique au format JPG. Illustrations libres de droits. Créations Cristina Alejos.