Ilustración de una flor blanca de la planta Taraxacum officinale, de nombre común diente de león o achicoria amarga
La flor de esta planta genera una esfera perfecta con las semillas que se expanden hacia afuera desde el centro y con unos tallos delgados. Esta flor es muy blanca y redondeada. A partir de una misma fotografía he creado varias ilustraciones con juegos de colores.
Varias versiones de la imagen. Descarga directamente la ilustración para diseño gráfico en formato JPG. Ilustraciones libres de derechos de autor. Creaciones de Cristina Alejos.
Ilustración versión 1 en colores azules de la Gran flor de Diente de león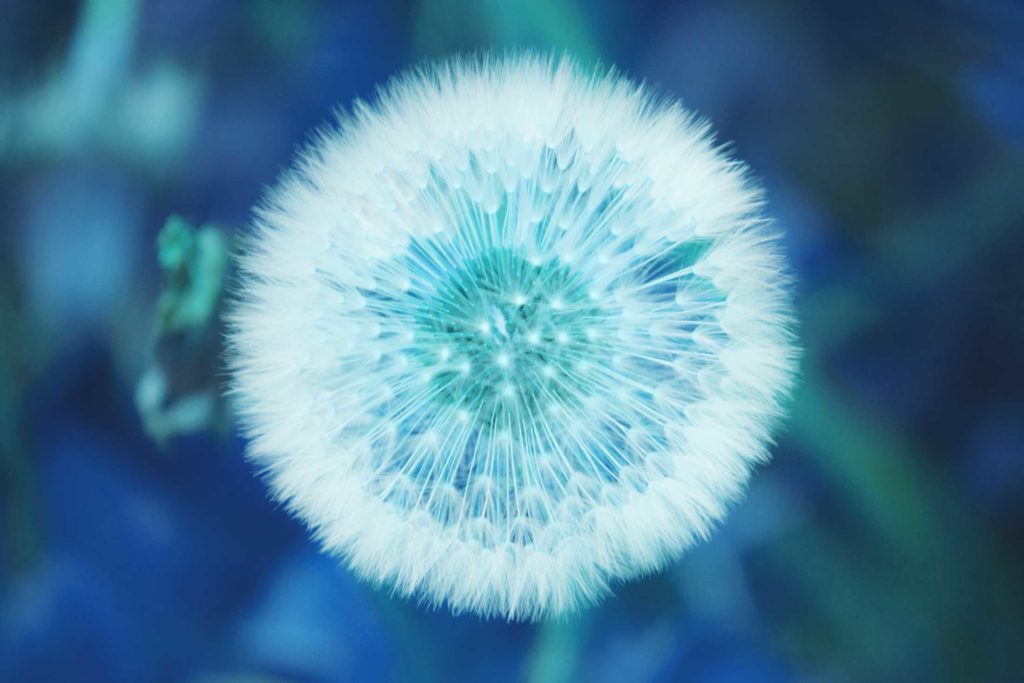 Ilustración versión 2 en colores violetas de la Gran flor de Diente de león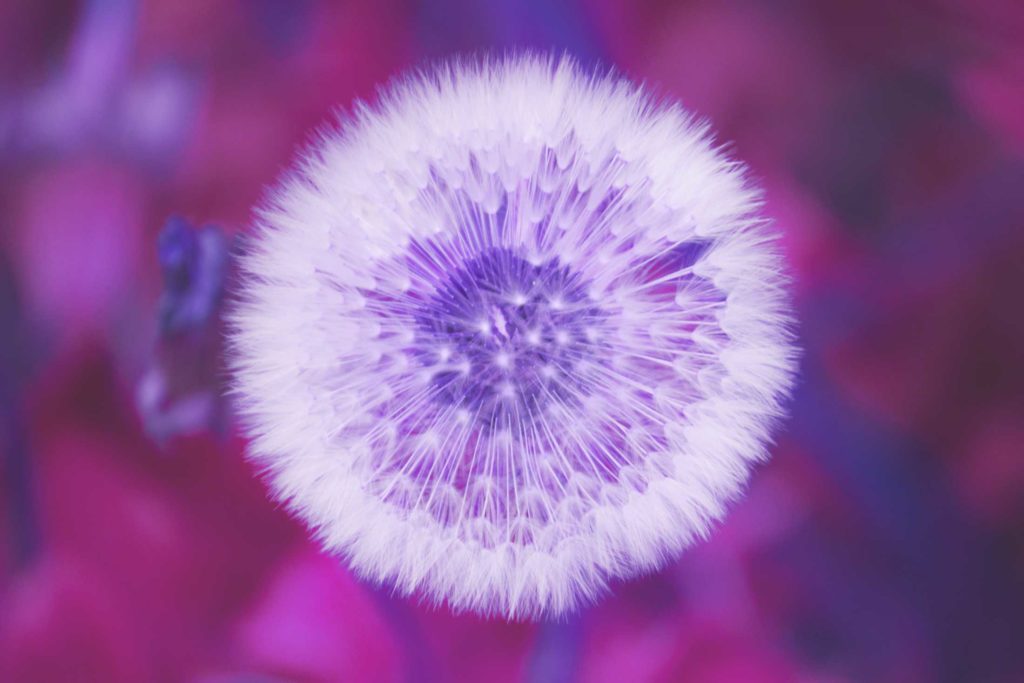 Versión 3 azul marino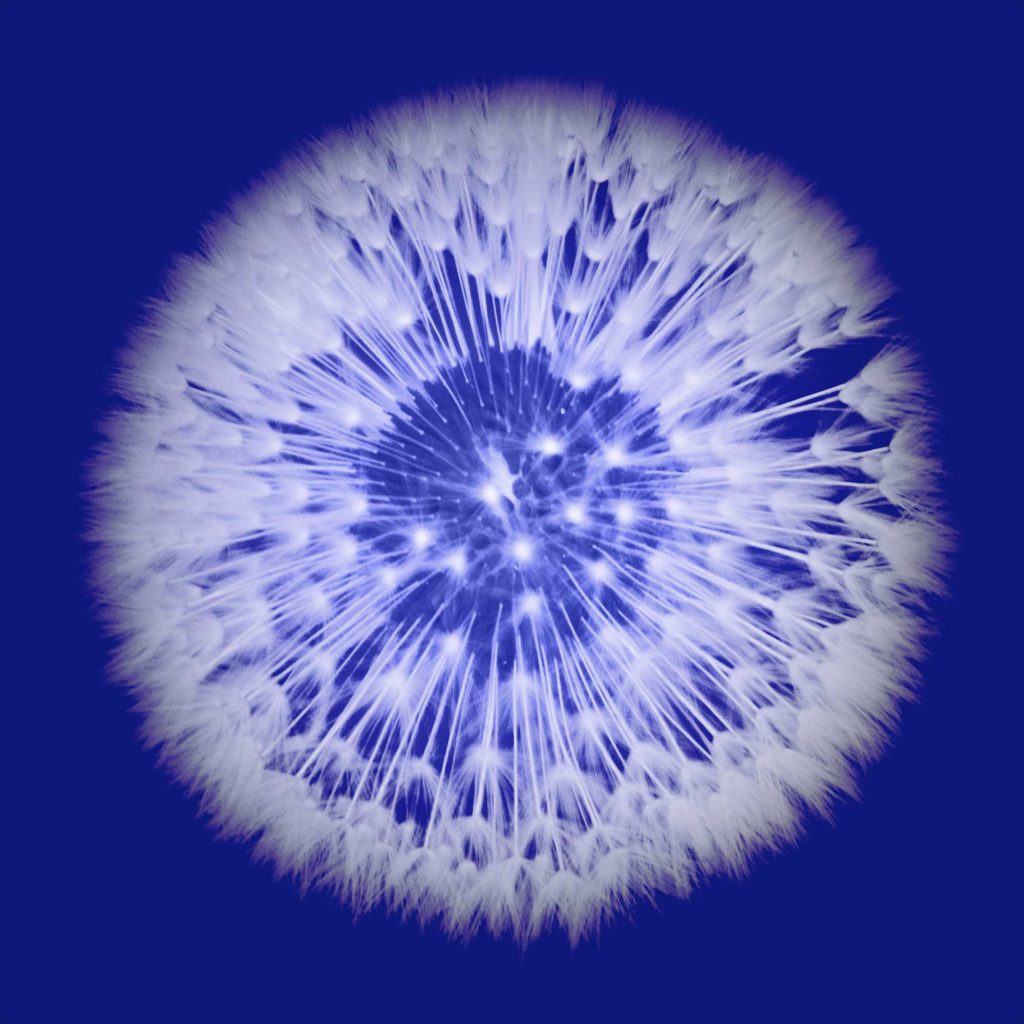 Versión 4 violeta y negro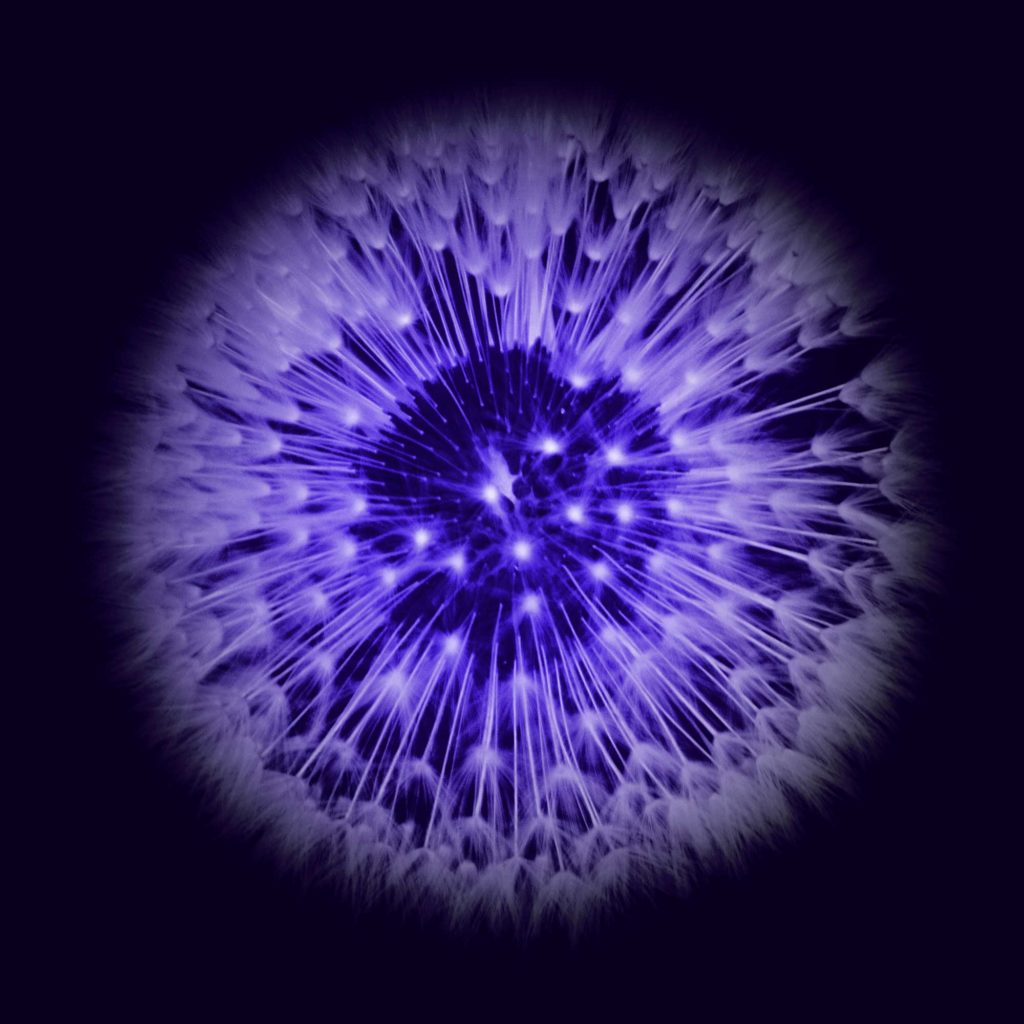 ---
English info – Free illustrations
White flower of Taraxacum officinale
Illustration of a white flower of the Taraxacum officinale plant, common name the dandelion or common dandelion. The flower of this plant generates a perfect sphere with the seeds that expand out from the center and with thin stems. This flower is very white and rounded. From the same photograph I have created several illustrations with a game of colors. Several versions of the same image. Directly download the illustration for graphic design in JPG format. Royalty-free illustrations. Cristina Alejos creations.
Français info – Artwork gratuit
Fleur blanche de Taraxacum officinale
Illustration d'une fleur blanche de la plante Taraxacum officinale, nom commun de pissenlit. La fleur de cette plante génère une sphère parfaite avec les graines qui se développent à partir du centre et avec des tiges minces. Cette fleur est très blanche et arrondie. A partir de la même photographie, j'ai créé plusieurs illustrations avec des jeux de couleurs. Différentes versions de l'image. Téléchargez directement l'illustration pour la conception graphique au format JPG. Illustrations libres de droits. Créations Cristina Alejos.