Ilustración sobre la guerra y la destrucción de la tierra y las ciudades
En esta ilustración hay un avión de combate. Los colores son amarillos, ocres y verdes, marrones. Un avión de combate Aircraft sobrevuela sobre una ciudad destruida por las bombas. La guerra en un país completamente destruido.
Descarga la ilustración para diseño gráfico en formato JPG. Ilustraciones libres de derechos de autor.
Avión de guerra sobre la ciudad destruida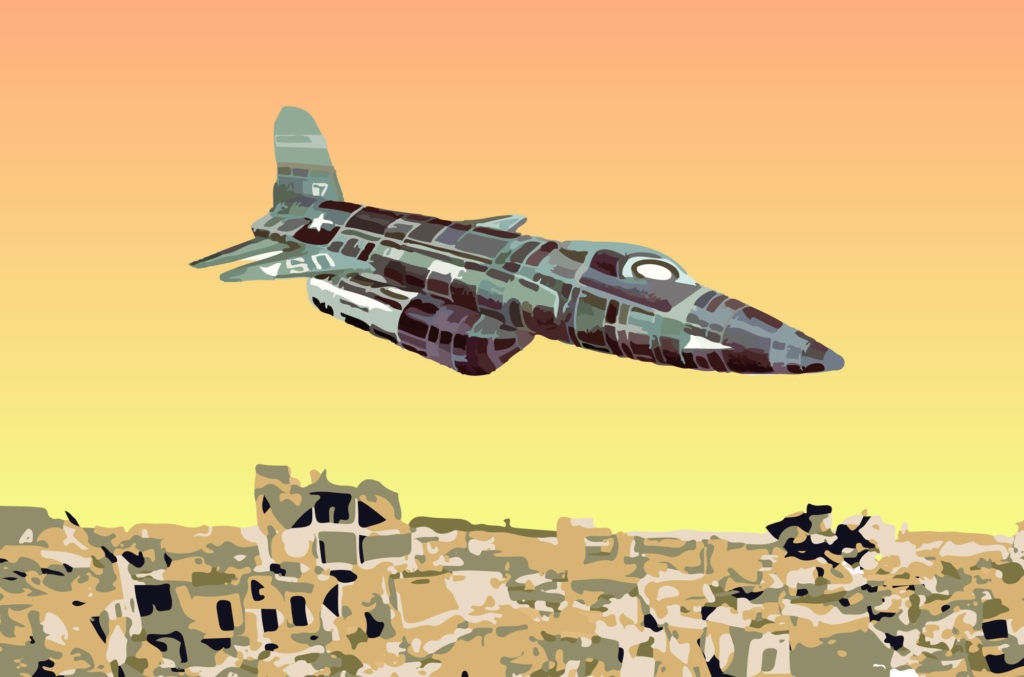 English info – Free illustrations
Illustration about the war and the destruction of the land and the cities
In this illustration there is a fighter plane. The colors are yellow, ocher and green, brown. An Aircraft fighter plane flies over a city destroyed by the bombs. The war in a country completely destroyed. Download the illustration for graphic design in JPG format. Royalty-free illustrations.
Français info – Artwork gratuit
Illustration sur la guerre et la destruction des terres et des villes
Dans cette illustration, il y a un avion de chasse. Les couleurs sont le jaune, l'ocre et le vert, le marron. Un avion de chasse survole une ville détruite par les bombes. La guerre dans un pays complètement détruit. Téléchargez l'illustration pour la conception graphique au format JPG. Illustrations libres de droits.