Ilustración de una vista de la Basílica del Sagrado Corazón de Montmartre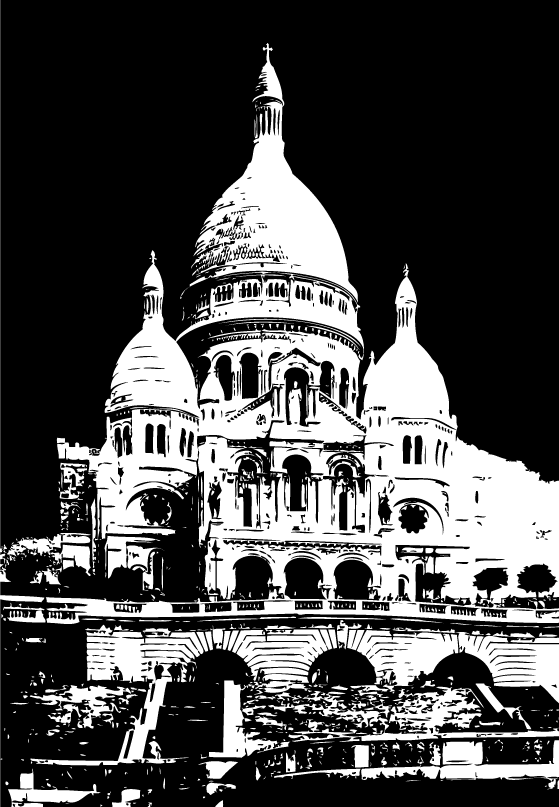 Dibujo de la impresionante Basílica del Sagrado Corazón de Montmartre, en París. Una ilustración en blanco y negro donde toda la arquitectura está definida con las líneas negras y sobre un fondo negro, de forma que brillan las paredes del edificios con el blanco.
English info
Sacré-Cœur
The Basilica of the Sacred Heart of Paris, commonly known as Sacré-Cœur Basilica. A black and white picture where all the architecture is defined with black lines on a black background, so that the walls of the buildings glow with whit
Français info
Sacré-Cœur
La basilique du Sacré-Cœur, dite du Vœu national, située au sommet de la butte Montmartre, est un édifice religieux parisien majeur. Une image en noir et blanc où toute l'architecture est définie par des lignes noires sur un fond noir, de sorte que les murs de la lueur des bâtiments avec du blanc.