Ilustración de una chica sentada sobre unas flores margaritas
Ilustración de una chica de pelo largo y azulado. Una chica sentada sobre unas grandes flores margaritas de colores azules, violetas, rosas, blancos, morados… El rostro de la mujer expresa melancolía. La dulzura de la mujer de piel blanca contrastan con los colores diversos de las flores.
Pintura original creada con acrílicos. Descarga la ilustración en formato JPG para crear tus diseños gráficos.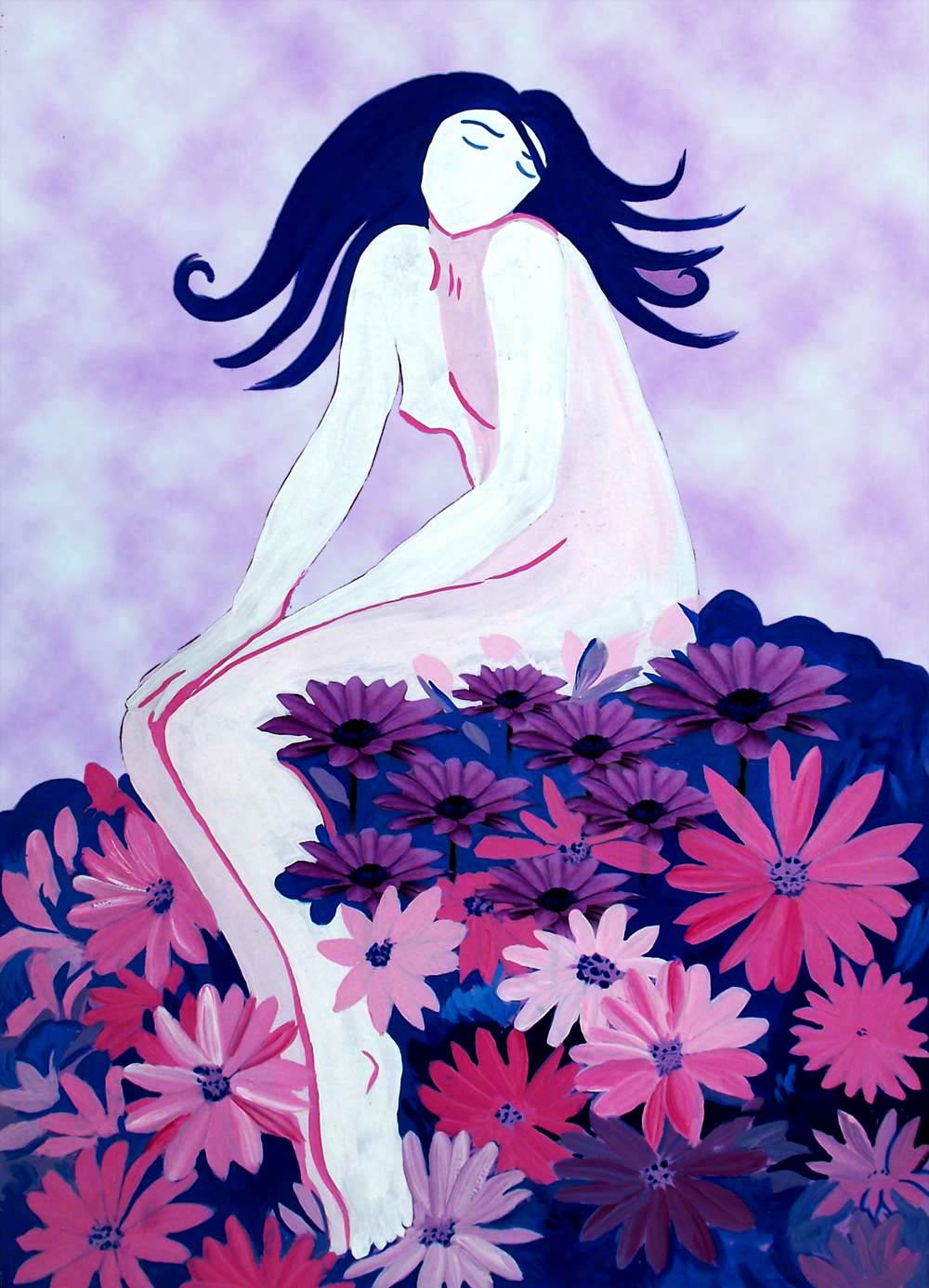 English info
The beauty and the daisies
Illustration of a girl with long blue hair. A girl sitting on large daisy flowers in blue, violet, pink, white, purple colors … The woman's face expresses melancholy. The sweetness of the white-skinned woman contrasts with the diverse colors of the flowers. Original painting created with acrylics. Download the illustration in JPG format to create your graphic designs.

Français info
La beauté et les pâquerettes
Illustration d'une fille aux longs cheveux bleus. Une fille assise sur de grandes fleurs de marguerite de couleurs bleues, violettes, roses, blanches, violettes … Le visage de la femme exprime la mélancolie. La douceur de la femme à la peau blanche contraste avec les diverses couleurs des fleurs. Peinture originale créée avec des acryliques. Téléchargez l'illustration au format JPG pour créer vos créations graphiques.