Descargar la ilustración para diseño gráfico en formato SVG. Ilustraciones libres de derechos de autor. Creaciones de Cristina Alejos
12 de Diciembre de 2012 – Alineación de la tierra
Ilustración para mostrar la teoría sobre la alineación de la tierra con el centro del Universo. Esta creencia se basa en las leyendas aztecas, que consideran el 12 de diciembre de 2012 como el inicio de una nueva era. El sol quedará alineado con una fuente de energía mayor que producirá cambios en la vida.
Una ilustración de colores azules y violetas suaves, con el dibujo del sol, la estrella que simboliza el centro del universo y la tierra relacionada con nuestro sol y galaxia.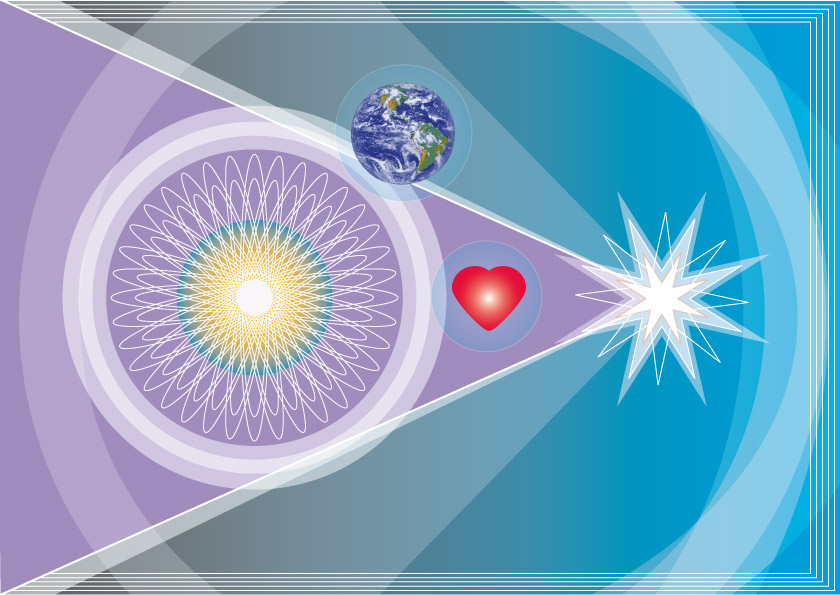 English info – Free illustrations
December 12, 2012 – Alignment of the earth
Illustration to show the theory on land alignment with the center of the universe. This belief is based on Aztec legends, they consider the 12 December 2012 as the beginning of a new era. The sun will be aligned with a major energy source to produce changes in life.
An illustration with blue and violet colors, with a picture of the sun, the star that symbolizes the center of the universe and the earth related to our sun and galaxy.
Français info – Illustration gratuite
12 décembre 2012 – L'alignement de la terre
Illustration pour montrer la théorie sur l'alignement des terres avec le centre de l'univers. Cette croyance est basée sur des légendes aztèques, ils considèrent le 12 Décembre 2012 comme le début d'une nouvelle ère. Le soleil sera aligné avec une importante source d'énergie pour produire des changements dans la vie.
Une illustration avec des bleus et violets, avec une image du soleil, l'étoile qui symbolise le centre de l'univers et la terre lié à notre soleil et la galaxie.