Pintura con temperas o gouache del pez ángel bajo el agua. Creaciones de Cristina
Pez escalar, escalare o pez ángel
Ilustración de un hermoso pez escalar o pez ángel (Pterophyllum scalare) de tonos azules y verdes con largas aletas. Ilustración creada con gouche sobre cartulina. En la parte inferior se han superpuesto unas formas de algas azul oscuro.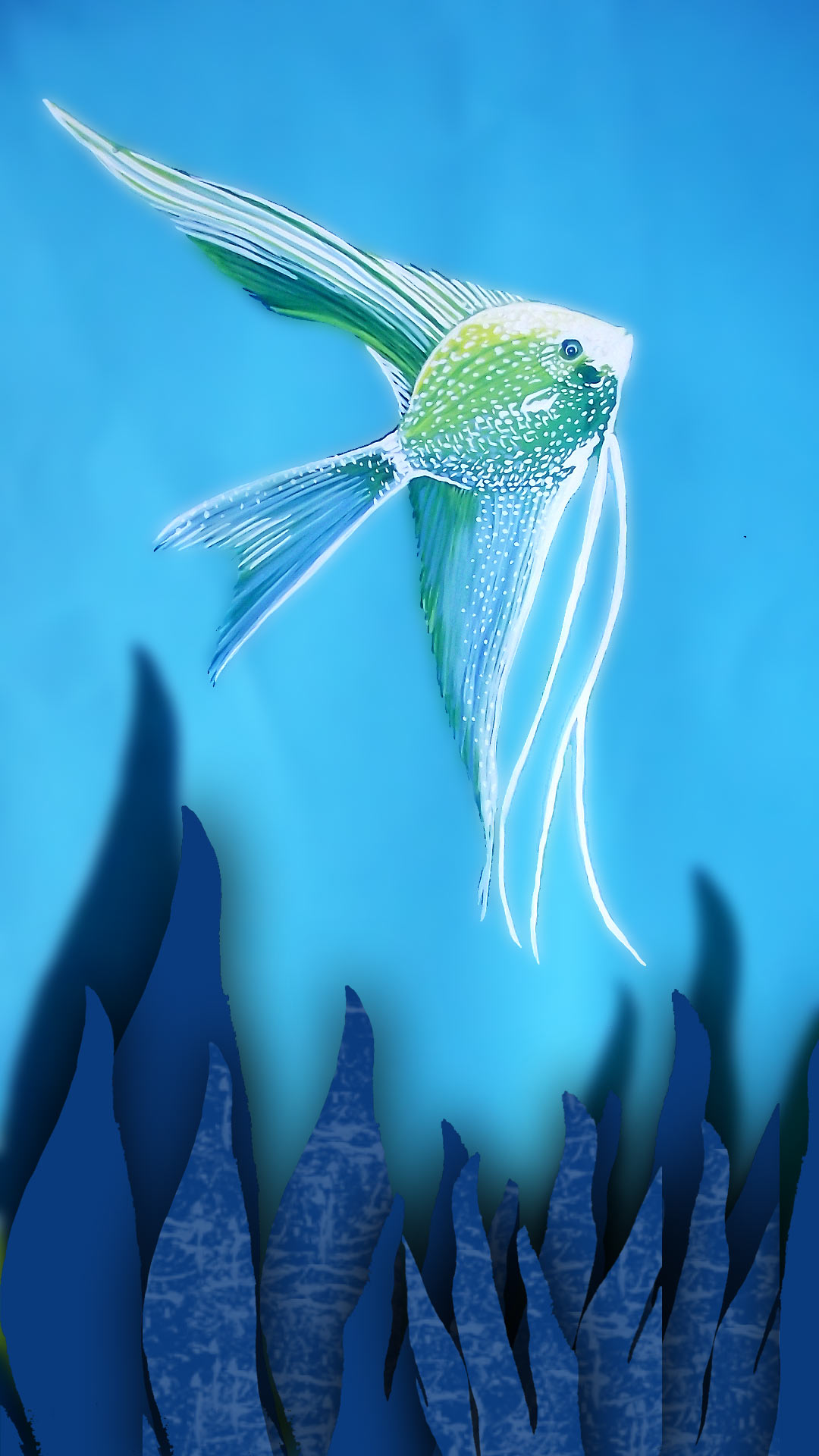 English info – Free illustrations
Pterophyllum or Angelfish
Illustration of a beautiful fish scale or angelfish (Pterophyllum scalare) in blue and green with long fins. Illustration created with gouche on cardboard. At the bottom shapes are superimposed dark blue algae.
Français info – Artwork gratuit
Scalaire (poisson)
Illustration d'une échelle de beaux poissons ou poissons-anges (Pterophyllum scalare) en bleu et vert avec de longues nageoires. Illustration créée avec gouche sur carton. Lors des formes de fond se superposent algues bleu foncé.