Ilustración con un modelo de bicicleta creado con la imaginación
Ilustración de una bicicleta futurista. Diseño gráfico ideal de unas bicicletas más desarrolladas y aerodinámicas creadas para el hombre y la mujer del futuro. Colores metálicos y negro.
Descarga directamente la ilustración para diseño gráfico en formato JPG. Ilustraciones libres de derechos de autor. Creaciones de Cristina Alejos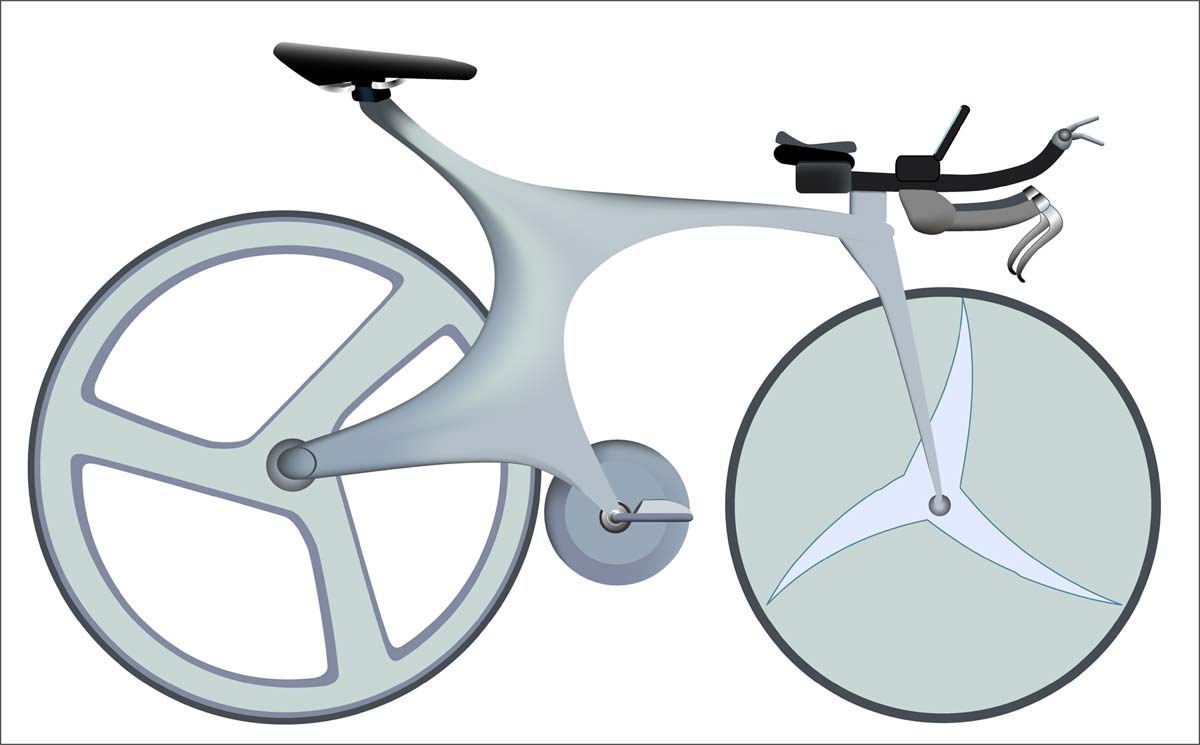 ---
English info
The bicycle of the future
Illustration with a bicycle model created with the imagination Futuristic bicycle. Ideal graphic design of more developed and aerodynamic bicycles created for the man and woman of the future. Metallic and black colors.
Français info
La bicyclette de l'avenir
Illustration avec un modèle de vélo créé avec l'imagination. Vélo futuriste. Conception graphique idéale de vélos plus développés et aérodynamiques créés pour l'homme et la femme du futur. Couleurs métalliques et noires.