Ilustración de doble visión, estudio psicológico de la percepción
Dibujo con dos hombres en negro o un insecto con alas / mariposa en blanco.
Dibujo que juega con el espacio positivo negativo de la imagen, de modo que podemos visualizar dos tipos de formas. En negro las siluetas de dos hombres con sus brazos y manos. En blanco la forma de un insecto con alas, del tipo mariposa. Juego de formas en blanco y negro.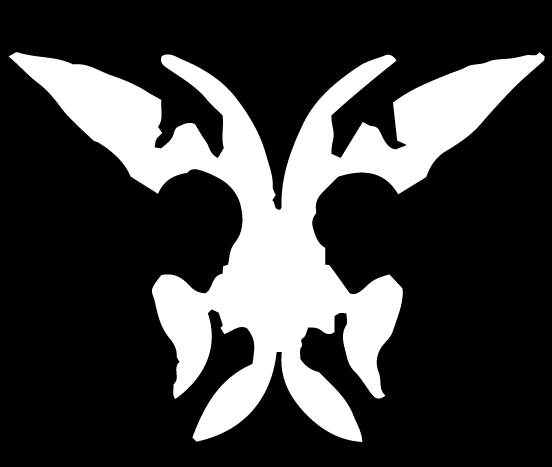 English info – Free illustrations
Illustration of two shapes – two men o un insect
Drawing with positive and negative space of the image, so we can display two types of forms. In black silhouettes of two men with their arms and hands. In white, the shape of a winged insect, butterfly type. Set of black and white shapes.
Français info – Artwork gratuit
Illustration avec deux figures – deux hommes or un insect
Dessin avec l'espace positif et négatif de l'image, afin que nous pouvons voir deux types de formes. Dans les silhouettes noires, deux hommes avec leurs bras et les mains. En blanc, la forme d'un insecte, de type papillon ailé. Jeu de formes en noir et blanc.