Descargar la ilustración para diseño gráfico en formato SVG editable
Dibujo de la cabeza de un hombre que grita de horro desesperado en medio de un bombardeo – Dibujo en El Guernica
Ilustración vectorial en formato SVG de una cabeza que aparece en el cuadro de El Guernica, una pintura de Picasso.
Un dibujo muy expresivo aunque de formas sencillas. La cabeza de perfil y con forma alargada intenta escapar del incendio de la guerra. Expresión de dolor y pánico.
Estilo del Cubismo y Expresionismo de Pablo Picasso.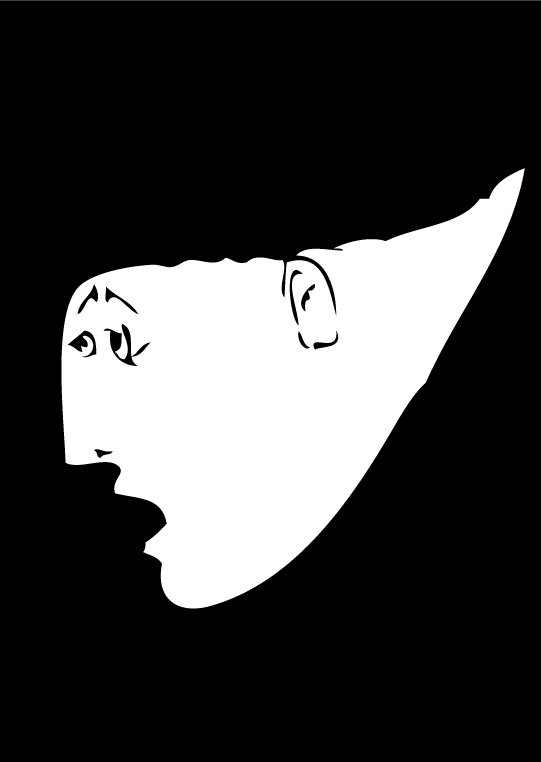 English info – Free illustrations
Drawing of a head – The Guernica
SVG format Vector illustration of a head that appears in the box Guernica, Picasso painting. A very expressive drawing simple shapes though. The head and elongated profile attempts to escape the fire.
Français info – Artwork gratuit
Dessin d'une tête – Le Guernica
Illustration vectorielle SVG format d'une tête qui apparaît dans la boîte de Guernica, la peinture de Picasso. A dessin de formes très expressifs simples cependant. Le profil de la tête et allongée tente d'échapper à l'incendie.