Ilustración sobre la guerra y el miedo. Bombardeo en la ciudad de Guernica. Descargar la ilustración para diseño gráfico en formato SVG editable
Ilustración vectorial con El Guernica
Ilustración a partir del famoso cuadro de Picasso. Dibujos y formas vectoriales. Versión en blanco y negro.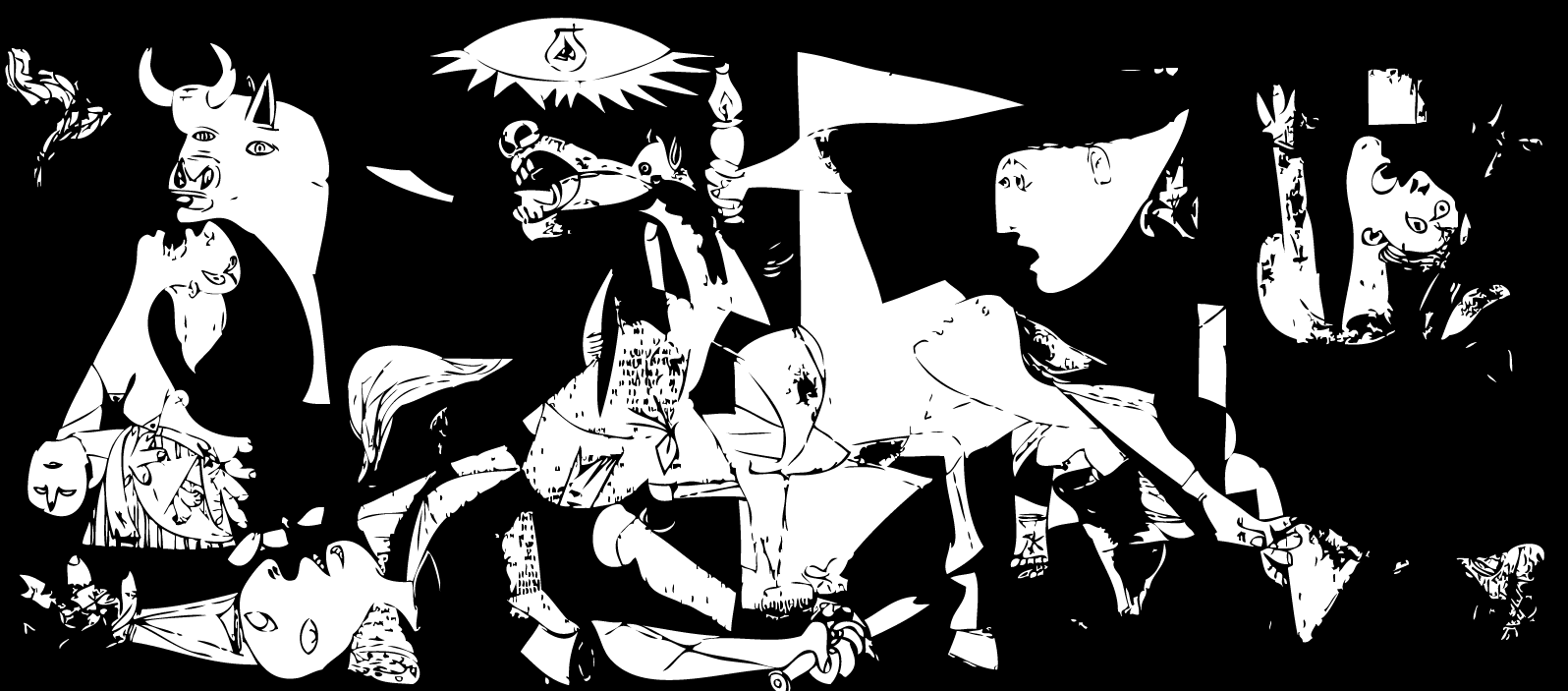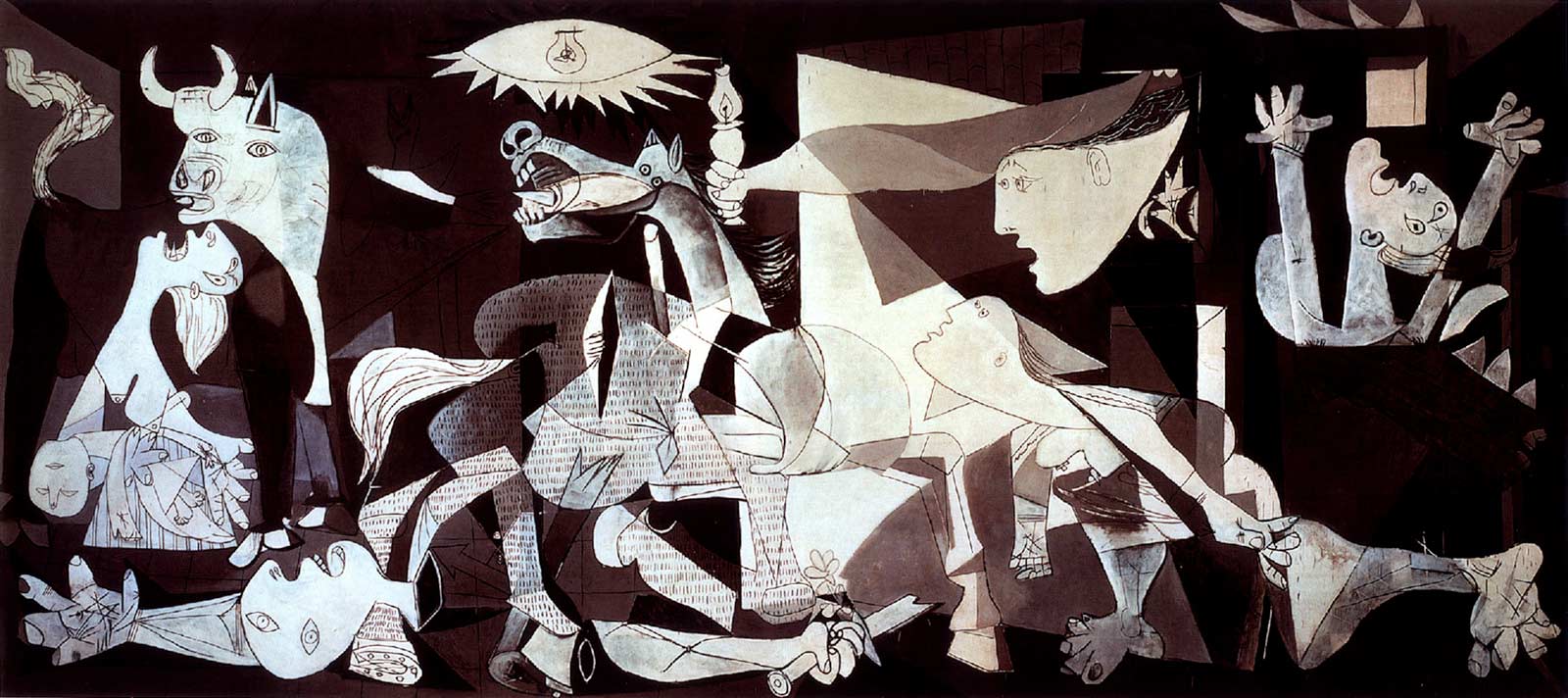 EL Guernica – cuadro original
English info – Free illustrations
El Guernica illustration
Drawing from the famous Picasso picture. Designs with vectorial shapes. Black and white version.
Français info – Artwork gratuit
Illustration de Guernica
Illustration du célèbre tableau de Picasso. Dessins et formes vectorielles. Version noir et blanc.