Descargar la ilustración para diseño gráfico en formato SVG editable. Ilustraciones libres de derechos de autor. Creaciones de Cristina Alejos
Ilustración de una guitarra con notas musicales
Ilustración en blanco, negro y gris con el dibujo de una guitarra Fender Stratocaster. En el fondo, las notas musicales vuelan por el espacio.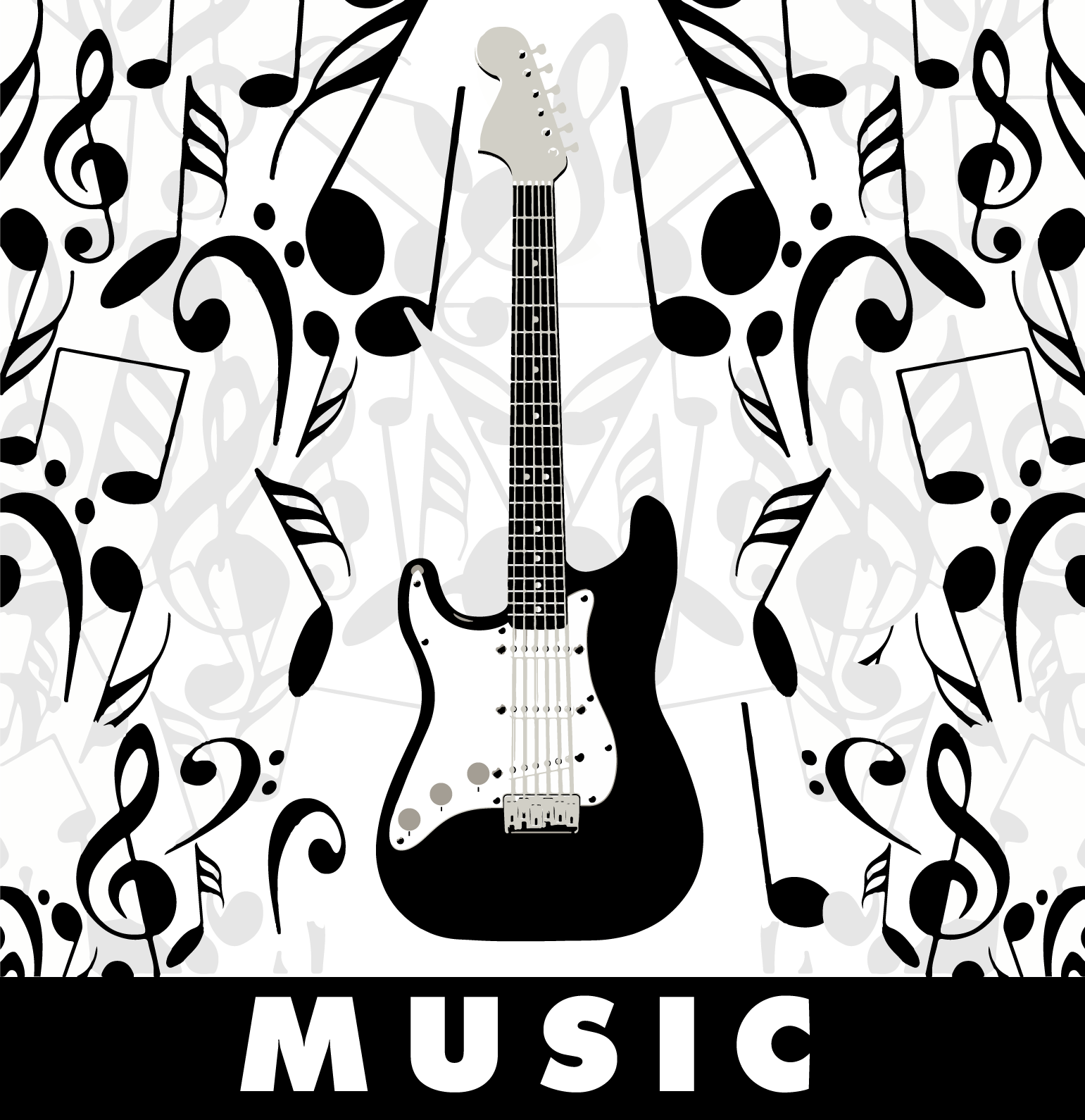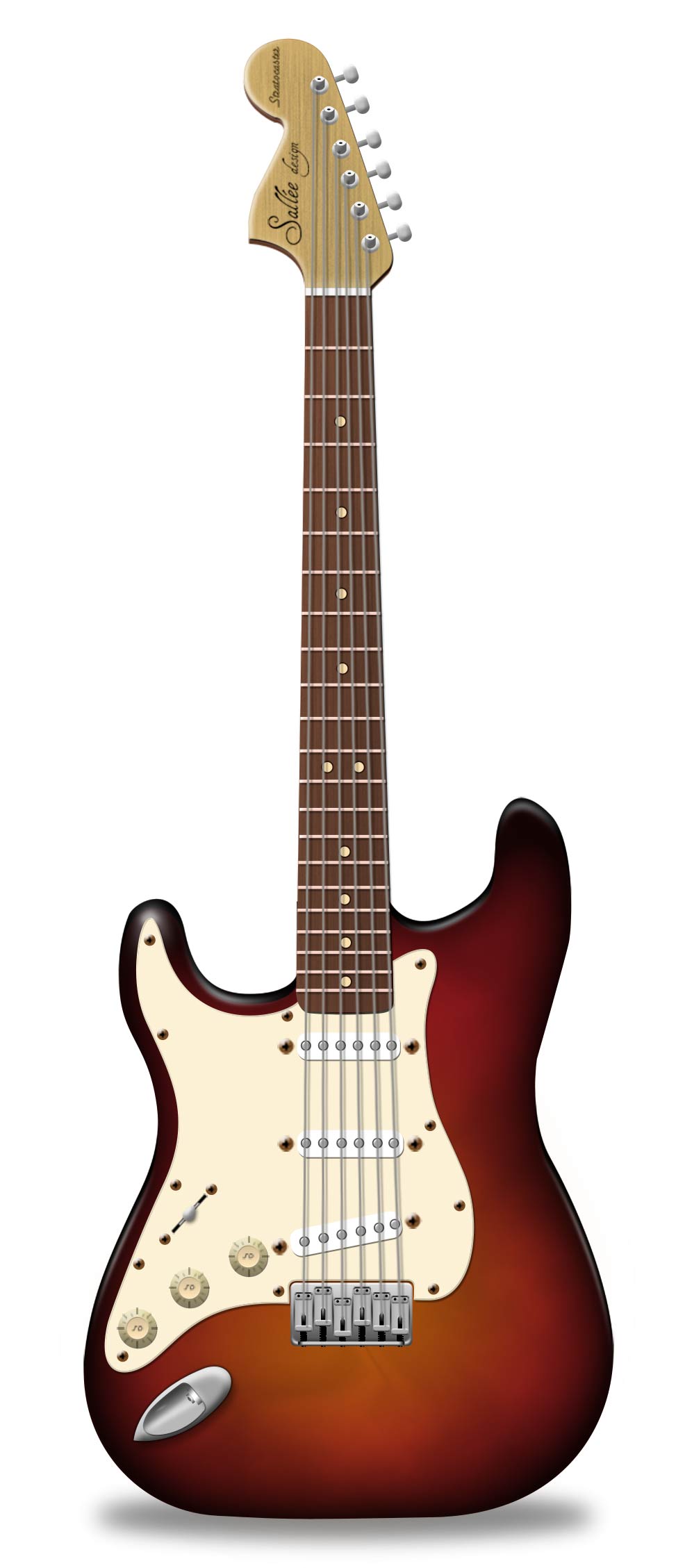 English info – Free illustrations
Illustration of a guitar with musical notes
Illustration on white, black and gray with a picture of a Fender Stratocaster guitar. In the background, musical notes flying through space.
Français info – Artwork gratuit
Illustration d'une guitare avec des notes de musique
Illustration sur fond blanc, noir et gris avec une image d'une guitare Fender Stratocaster. Dans le fond, les notes de musique qui volent dans l'espace.