Descargar la ilustración para diseño gráfico en formato JPG. Varias versiones. Ilustraciones libres de derechos de autor
Ilustraciones vectoriales de Jimmy Hendrix tocando la guitarra eléctrica
El gran guitarrista Jimmy Hendrix en concierto. Ilustración de dos tonos. El blanco define la figura del músico y su guitarra. Versión con fondo azul.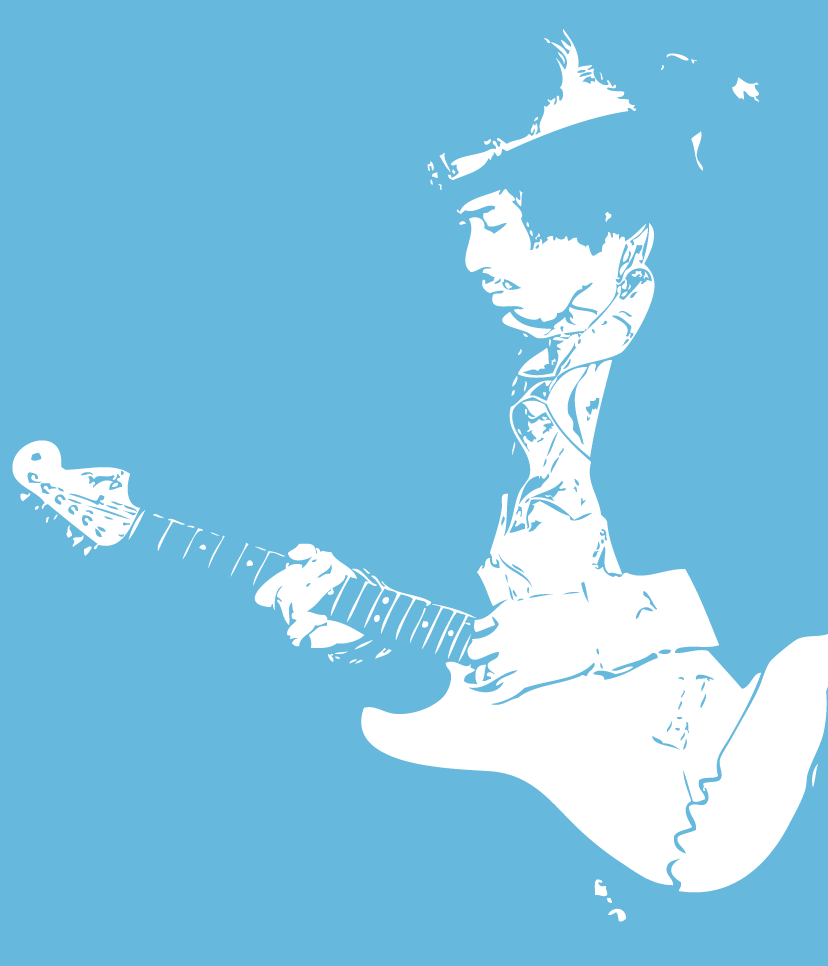 English info – Free illustrations
Jimmy Hendrix playing the electric guitar
The great guitarist Jimmy Hendrix at a concert. Illustration of two tones. White defines the musician and his guitar.
Français info – Artwork gratuit
Jimmy Hendrix à la guitare électrique
Le grand guitariste Jimmy Hendrix lors d´un concert. Illustration de deux tons. Blanc définit le musicien et sa guitare.