Descargar la ilustración para diseño gráfico en formato JPG. Ilustraciones libres de derechos de autor. Creaciones de Cristina Alejos
Una ilustración donde los colores naranjas y marrón predominan. El dibujo de la figura hermosa de la mujer expresa la fuerza y el valor. La mujer tiene el pelo corto con las pequeñas trenzas africanas. Sus ojos miran al espectador con firmeza. La mujer tiene unos pendientes y un collar dibujados con líneas finas.
Pintura original creada con acrílicos. Descarga la ilustración en formato JPG para crear tus diseños gráficos.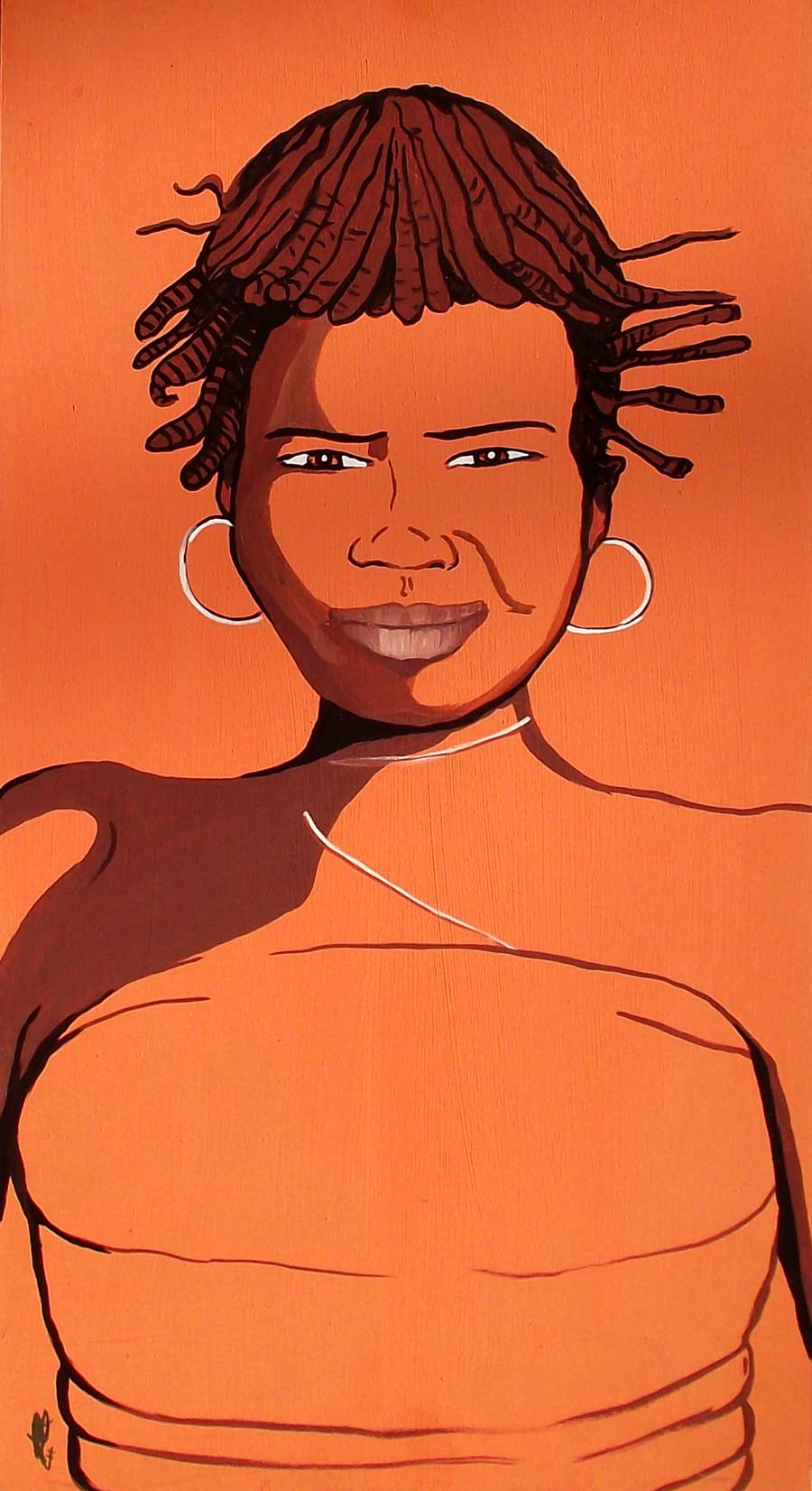 Ilustración de una mujer africana fuerte y hermosa
English info
An illustration where orange and brown colors predominate. The drawing of the beautiful figure of the woman expresses strength and courage. The woman has short hair with small African braids. Her eyes stare at the viewer steadily. The woman has earrings and a necklace drawn with fine lines. Original painting created with acrylics. Download the illustration in JPG format to create your graphic designs.
Français info
Une illustration où les couleurs orange et marron prédominent. Le dessin de la belle figure de la femme exprime la force et le courage. La femme a les cheveux courts avec de petites tresses africaines. Ses yeux fixent le spectateur régulièrement. La femme a des boucles d'oreilles et un collier dessiné avec des lignes fines. Peinture originale créée avec des acryliques. Téléchargez l'illustration au format JPG pour créer vos créations graphiques.