Descargar la ilustración para diseño gráfico en formato JPG. Ilustraciones libres de derechos de autor. Creaciones de Cristina
Pintura del retrato de una mujer árabe. Ella tiene un lunar pintado entre los ojos. Una tela con diseño arabescos sobre su cabeza. Fondo de color verde oliva.
Pintura creada con acrílicos. Descarga la ilustración en formato JPG para crear tus diseños gráficos.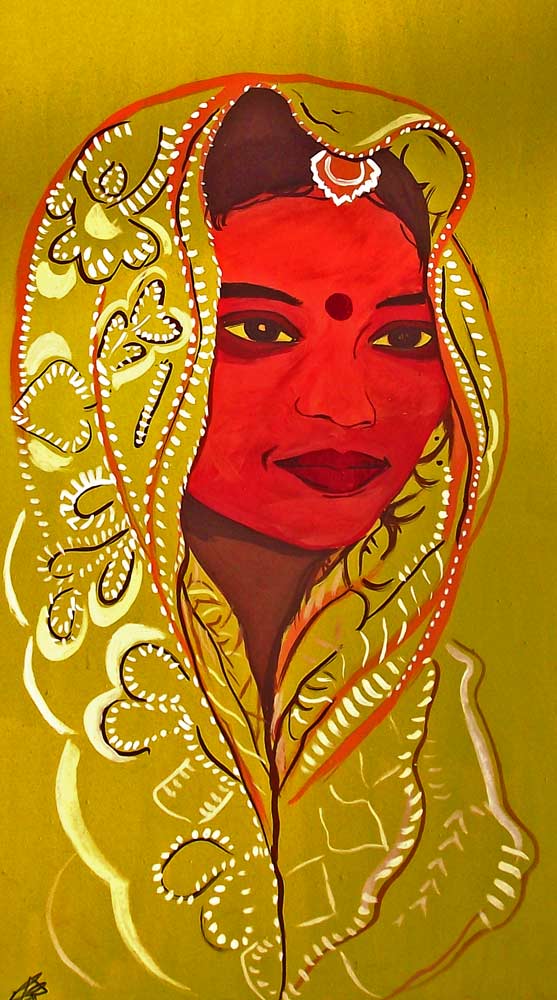 English info
Portrait painting of an Arab woman. She has a mole painted between her eyes. A fabric with an arabesque design on her head. Olive green background. Painting created with acrylics. Download the illustration in JPG format to create your graphic designs.
Français info
Portrait d'une femme arabe. Elle a une taupe peinte entre les yeux. Un tissu avec un motif arabesque sur la tête. Fond vert olive. Peinture créée avec des acryliques. Téléchargez l'illustration au format JPG pour créer vos créations graphiques.