Composición con colores naranjas que simulan las formas del fuego
Colorida ilustración de unas llamas de fuego. Las formas abstractas del fuego son alargadas y con variedad de colores. Grandes trazos y manchas de colores naranjas, ocres, amarillos, marrones y negros.
Descarga la ilustración para diseño gráfico en formato JPG. Ilustraciones libres de derechos de autor. Creaciones de Cristina Alejos
Ilustración de un fuego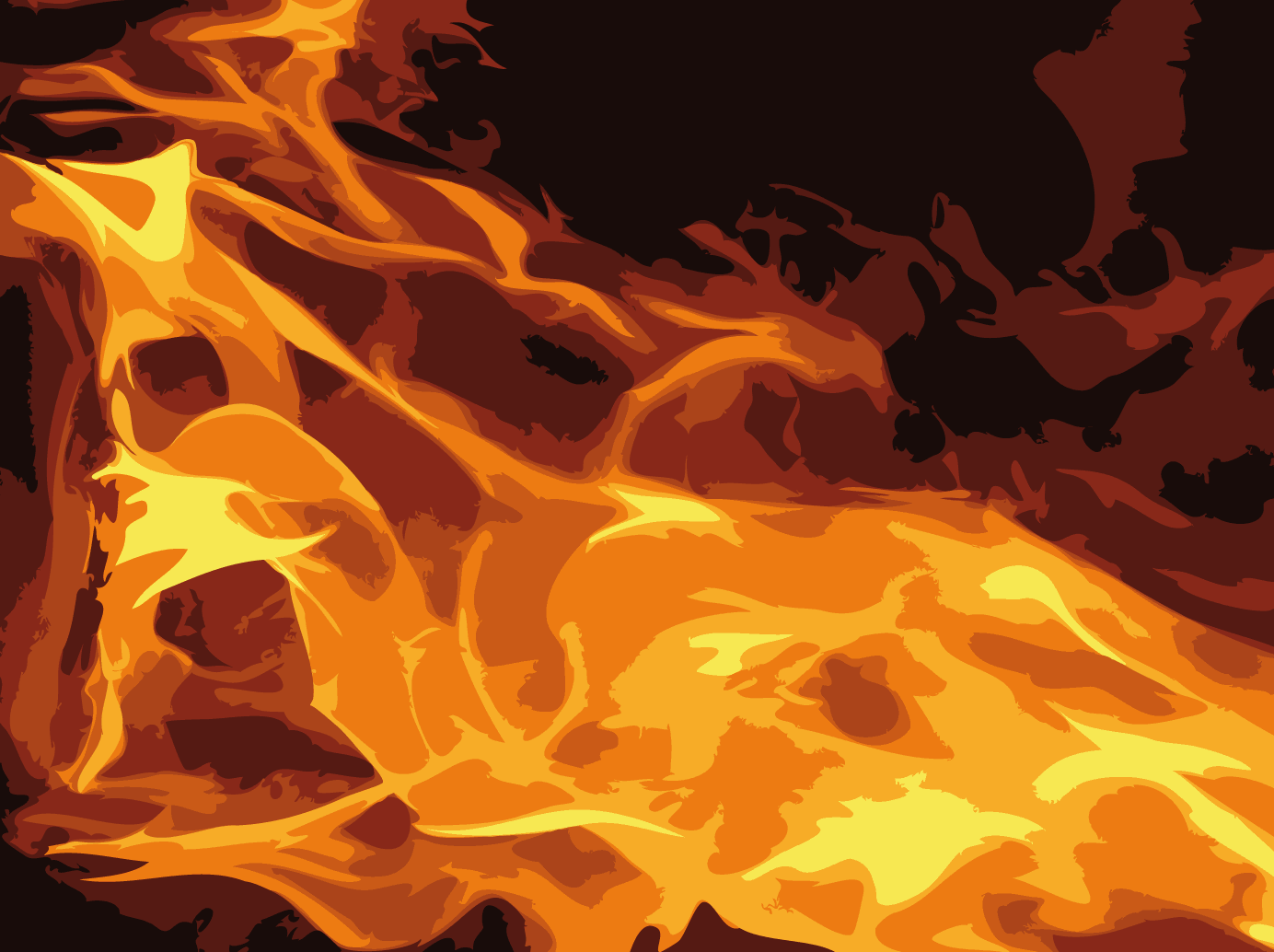 English info – Free illustrations
Illustration of a fire
Colorful illustration of a flaming fire. Fire abstract forms are long and with a variety of colors. Great strokes and patches of color orange, ocher, yellow, brown and black.
Français info – Illustration gratuite
Illustration d'un incendie
Illustration colorée d'un feu flamboyant. Formes abstraites d'incendie sont longues et avec une variété de couleurs. Grands coups et des taches de couleur orange, ocre, jaune, marron et noir.