Descargar la ilustración. Diseño gráfico archivo SVG editable. Ilustraciones libres de derechos de autor. Creaciones de Cristina Alejos
Textura con formas geométricas – Filtros Sierpenski Mirror
Dos versiones de la ilustración, una en tonos azules con líneas de luces blancas y verdes. La otra en tonos cálidos, con rosas, rojos y naranjas. Las formas rectas y geométricas ordenadas forman una textura sutil.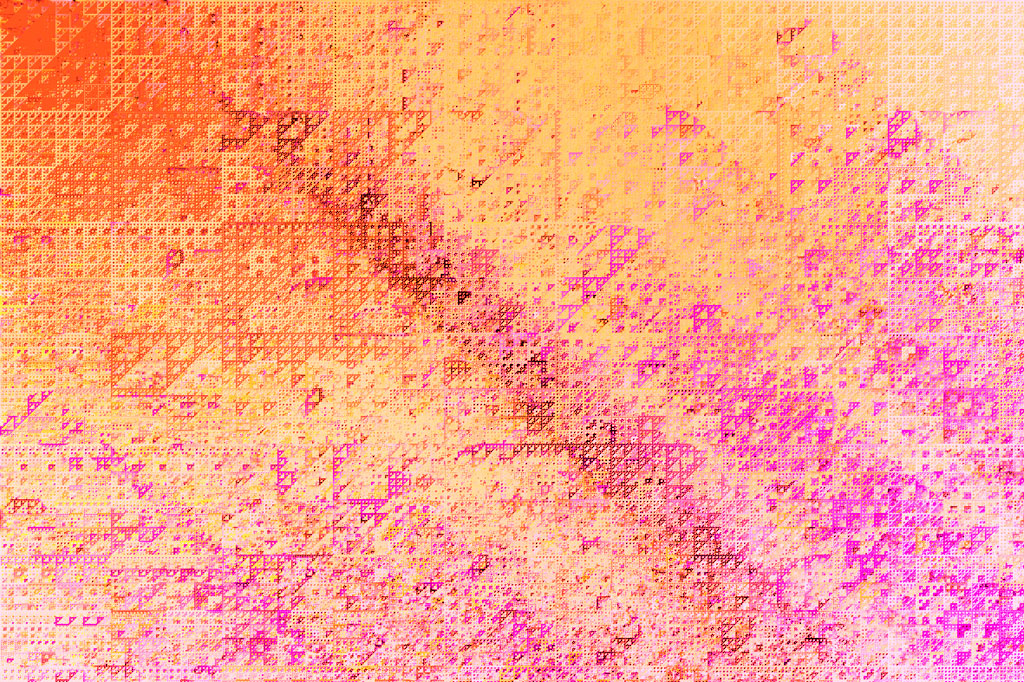 English info – Free illustrations
Texture with geometric shapes – Sierpinski Mirror Filters
Two versions of the illustration, one in blue with white lines and green lights. The other warm colors with pinks, reds and oranges. The straight lines and geometric forms arranged a subtle texture.
Français info – Illustration gratuite
Texture avec des formes géométriques – Mirror Filtres Sierpinski
Deux versions de l'illustration, l'une en bleu avec des lignes blanches et des lumières vertes. Les autres couleurs chaudes avec des roses, des rouges et des oranges. Les lignes droites et les formes géométriques organisé une texture subtile.