Dibujo vectorial rostro de un chico
Retrato creado a partir de una foto de Bruce Lee
El rostro del actor y experto en artes marciales, Bruce Lee. Primer plano de su cara con los rasgos asiáticos de ojos alargados. rostro de un chico joven y con carácter fuerte.
Descarga directamente la ilustración para diseño gráfico en formato GIF. Ilustraciones libres de derechos de autor. Creaciones de Cristina Alejos.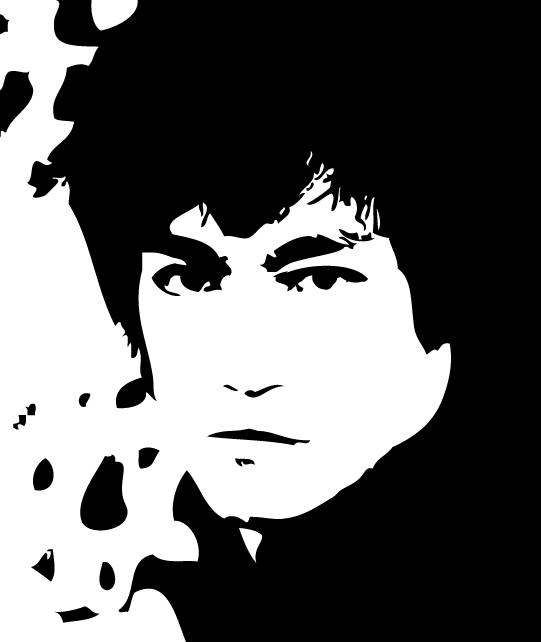 English info
Bruce Lee Illustration
Portrait created from a photo of Bruce Lee.
The face of the actor and martial arts expert, Bruce Lee. Close-up of his face with long-eyed Asian features. face of a young boy with strong character.
Directly download the illustration for graphic design in GIF format. Royalty-free illustrations. Cristina Alejos creations.
Français info
Illustrations de Bruce Lee
Portrait créé à partir d'une photo de Bruce Lee.
Le visage de l'acteur et expert des arts martiaux, Bruce Lee. Gros plan de son visage avec des traits asiatiques aux yeux longs. visage d'un jeune garçon au caractère fort.
Téléchargez directement l'illustration pour la conception graphique au format GIF. Illustrations libres de droits. Créations Cristina Alejos.