Ilustración de una niña vestida con un vestido blanco y sentada en la calle
Una niña pequeña, unos 5 ó 6 años, sentada en la salida de su casa. La niña sonríe, tiene el cabello oscuro, de piel blanca y ella va vestida con un vestido blanco. En su mano sujeta un juguete. Los colores de la ilustración son ocres y blancos.
Pintura estilo vectorial de una niña sentada sonriente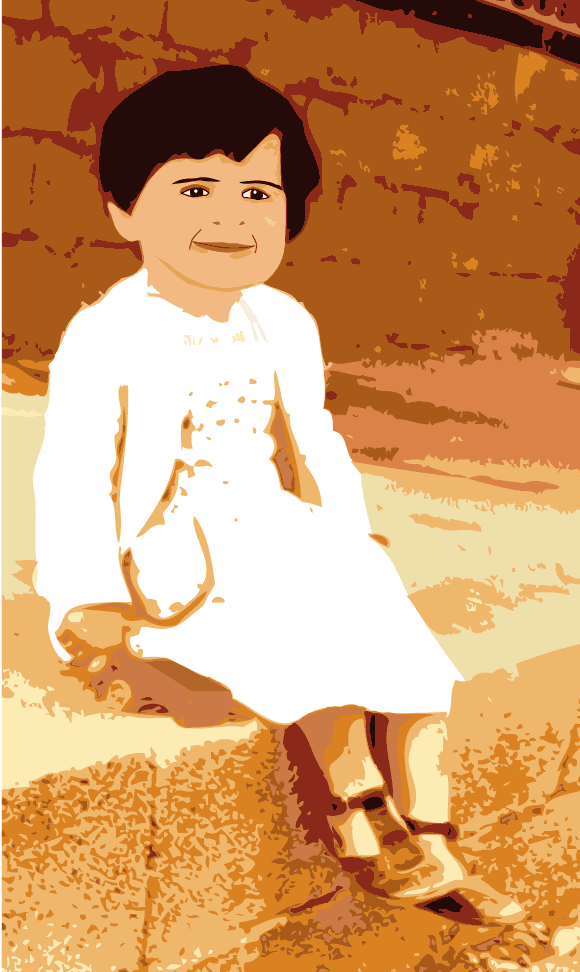 English info
Girl sitting smiling
A little girl, about 5 or 6, sitting on the floor, smiling. The girl is dark-skinned and wears a white dress. In his hand a toy. The colors are ocher and white illustration.
Français info
jeune fille souriante
Une petite fille, environ 5 ou 6, assis sur le sol, en souriant. La jeune fille est à la peau foncée et porte une robe blanche. Dans sa main un jouet. Les couleurs sont d'ocre et de blanc d'illustration.