Ilustración libre, Descargar archivo SVG editable del diseño gráfico
Ilustración silueta de una mano izquierda con muchos colores
Diseño de una mano izquierda con formas de colores. Ilustración con variados colores y formas circulares dentro de la mano. Colores vivos, azules, rojos, rosas, naranjas, amarillos, verdes y violetas. La mano tiene un contorno negro. Formato vectorial SVG.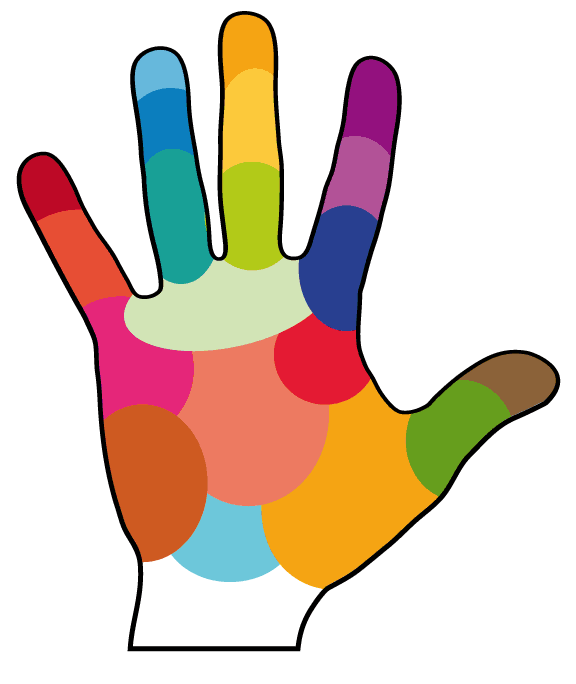 English info – Free illustrations
Colorist left hand
Designing a left hand with colored forms. Illustration with different colors and circular shapes within reach. Vivid colors, blue, red, pink, orange, yellow, green and violet. The hand has a black outline. SVG vector format.
Français info – Artwork gratuit
Main gauche coloriste
Conception d'une main gaucheavec des formes colorées. Illustration avec différentes couleurs et formes circulaires à portée de main. Des couleurs vives, bleu, rouge, rose, orange, jaune, vert et violet. La main a un contour noir. Format vectoriel SVG.