Dibujo vectorial en formato SVG editable de un teclado de ordenador
Dibujo plano con las teclas de un teclado de ordenador. En el dibujo se ven bien las teclas de formas cuadradas, colores planos y formas sencillas. Esta ilustración sirve como base para un diseño gráfico con las formas de un teclado.
Descarga la ilustración para diseño gráfico en formato SVG editable. Ilustraciones libres de derechos de autor. Creaciones de Cristina Alejos.
Teclado de un ordenador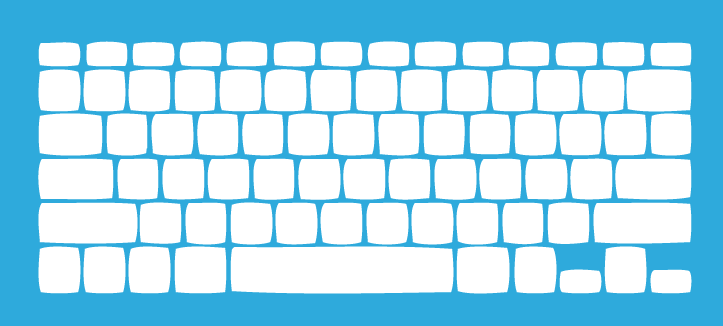 ---
---
English info – Free illustrations
Computer keyboard
Simple drawing with the keys on a computer keyboard. Drawing of the keys in plain colors and simple shapes. This illustration serves as a basis for a design with the forms of a keyboard. SVG vector file.
Français info – Illustration gratuite
Clavier d'ordinateur
Dessin simple avec les touches d'un clavier d'ordinateur. Dessin des touches de couleurs unies et des formes simples. Cette illustration sert de base à la conception des formes d'un clavier. Fichier vectoriel SVG.