Pintura digital de la gran ciudad de París con la Torre Eiffel
Vista de Paris con la Torre Eiffel, una pintura digital con trazos algo estilizados, colores vivos, vista diurna. Un cielo azul con nubes redondeadas que aporta cierta alegría. Pequeñas pinceladas con efecto de óleo.
Descarga la ilustración para diseño gráfico en formato JPG. Ilustraciones libres de derechos de autor. Creaciones de Cristina Alejos.
Paris – Pintura digital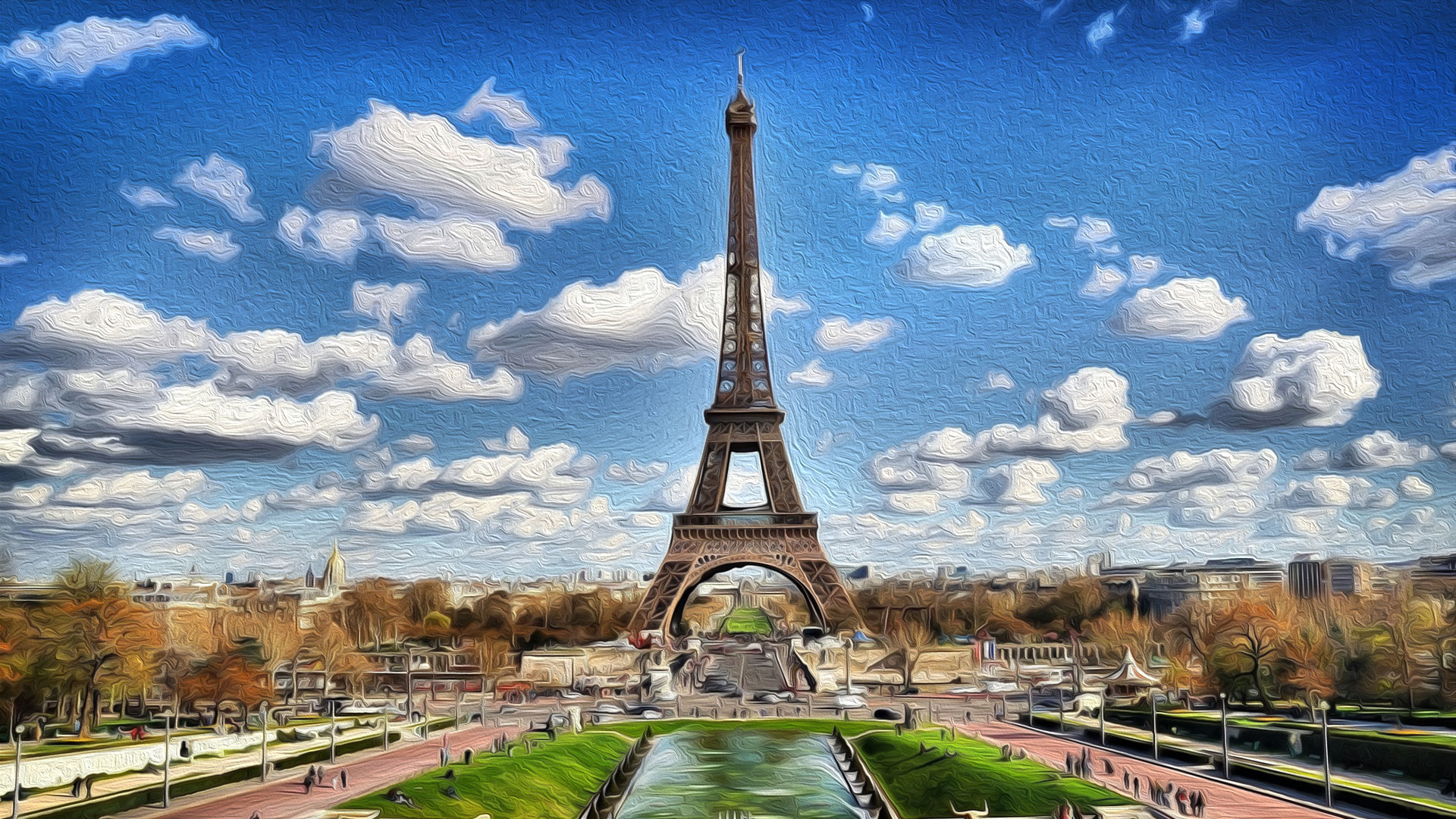 English info – Free illustrations
Paris – digital painting
Digital painting of the big city of Paris with the Eiffel Tower View of Paris with the Eiffel Tower, a digital painting with somewhat stylized strokes, vivid colors, daytime view. A blue sky with rounded clouds that brings a certain joy. Small brush strokes with oil effect. Download the illustration for graphic design in JPG format. Royalty-free illustrations. Cristina Alejos creations.
Français info – Artwork gratuit
Paris – pinture numérique
Peinture numérique de la grande ville de Paris avec la Tour Eiffel Vue de Paris avec la Tour Eiffel, une peinture numérique aux traits quelque peu stylisés, couleurs vives, vue de jour. Un ciel bleu avec des nuages ​​arrondis qui apporte une certaine joie. Petits coups de pinceau avec effet d'huile. Téléchargez l'illustration pour la conception graphique au format JPG. Illustrations libres de droits. Créations Cristina Alejos.