Descargar la ilustración para diseño gráfico en formato JPG. Varias versiones. Ilustraciones libres de derechos de autor.
Ilustración de la Luna llena sobre la ciudad
Ilustración con una gran luna llena y plateada sobre un cielo negro con estrellas. Debajo de la luna, una ciudad con las luces de los edificios. Algunas estrellas rodean a la luna. Ilustración con un efecto óleo digital. Pintura digital efecto óleo.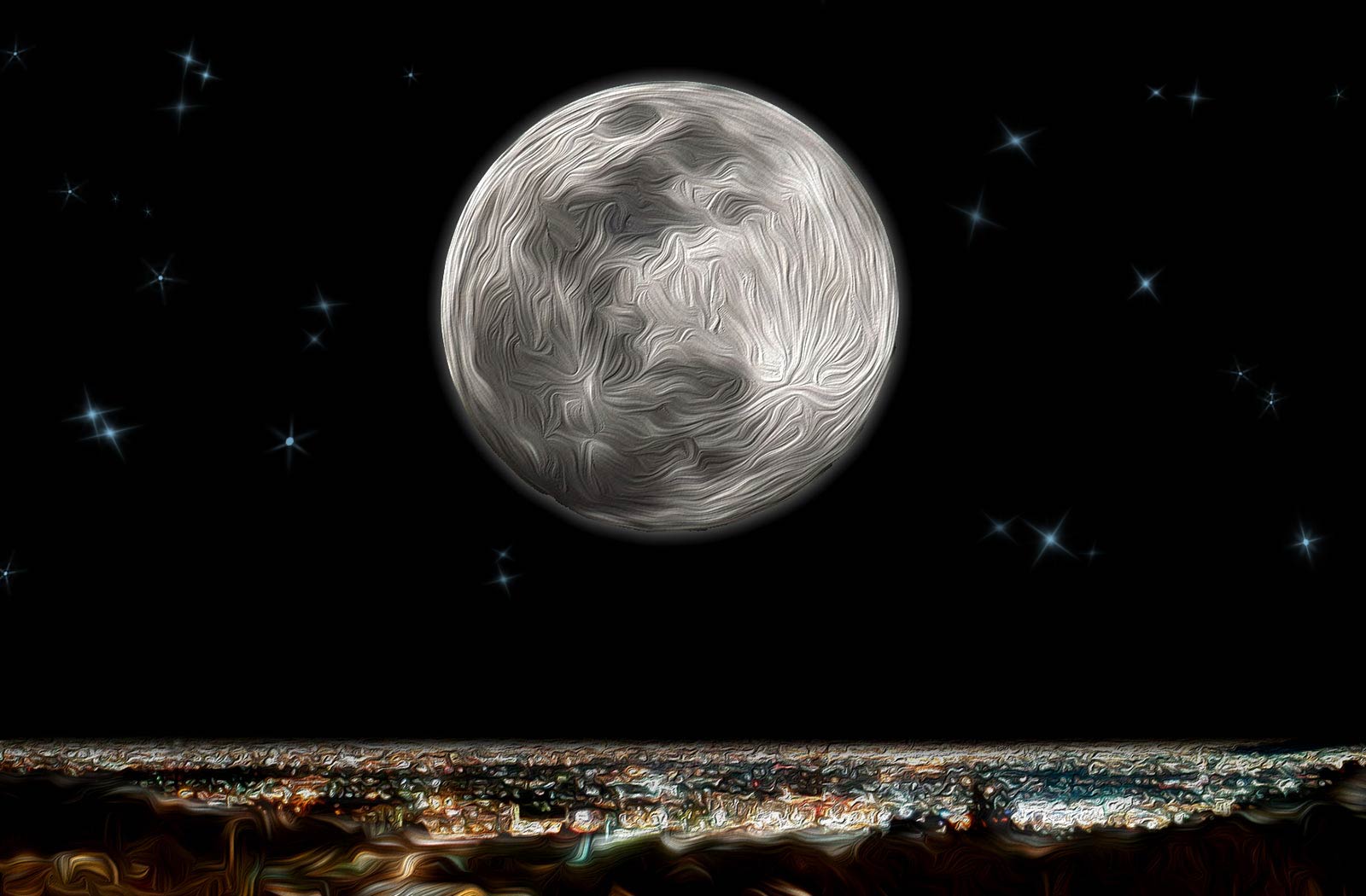 English info – Free illustrations
The moon over the city
Illustration with a big silver moon floating over a black sky. Under the moon, a city with the lights of the buildings. Some stars surrounding the moon. Illustration with a digital oil painting effect.
Français info – Artwork gratuit
La lune sur la ville
Illustration avec une grande lune d'argent flottant sur un ciel noir. Sous la lune, une ville avec les lumières des bâtiments. Certaines étoiles autour de la lune. Illustration avec un effet de peinture à l'huile numérique.