Ilustración alegre y divertida con un gran pez creado con la imaginación
El pez ha sido pintado con colores cálidos: naranjas, rojos y violetas. El pez tiene un nítido ojo negro. Se puede ver al pez dentro del agua y con una luna de fondo. Suaves degradados de colores.
Descargar la ilustración para diseño gráfico en formato JPG. Ilustraciones libres de derechos de autor. Creaciones de Cristina Alejos.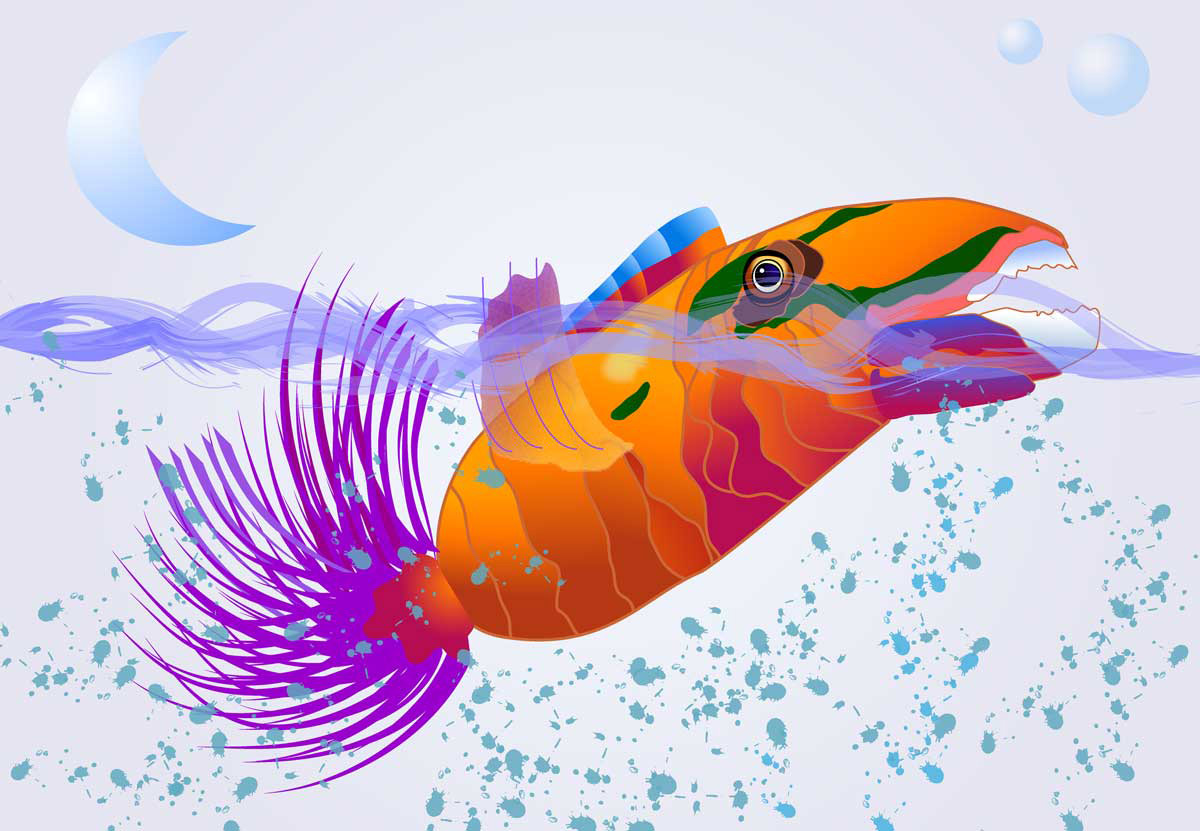 ---
English info
Happy and fun illustration with a big fish created with imagination
The fish has been painted in warm colors: oranges, reds and violets. The fish has a sharp black eye. You can see the fish in the water and with a moon in the background. Smooth gradients of colors. Download the illustration for graphic design in JPG format. Royalty-free illustrations. Cristina Alejos creations.

Français info
Illustration heureuse et amusante avec un gros poisson créé avec imagination
Le poisson a été peint dans des couleurs chaudes: oranges, rouges et violettes. Le poisson a un œil au beurre noir vif. Vous pouvez voir les poissons dans l'eau et avec une lune en arrière-plan. Dégradés de couleurs lisses. Téléchargez l'illustration pour la conception graphique au format JPG. Illustrations libres de droits. Créations Cristina Alejos.