Diseño gráfico con la ilustración de un altavoz con estrellas y líneas que simulan el ruido y alto volumen de sonido
Esta ilustración de un megáfono o altavoz portátil tiene unos diseños y formas expresivas, simulando los sonidos que salen desde el aparato. Existen dos diseños en colores azules y grises. Ilustración creada para expresar la protesta y la reclamación. El megáfono es un objeto que aumenta el volumen de los sonidos
Descarga la ilustración para diseño gráfico en formato SVG editable. Ilustraciones libres de derechos de autor. Creaciones de Cristina Alejos.
Ilustración titulada "Reclamaciones y protestas por Megáfono"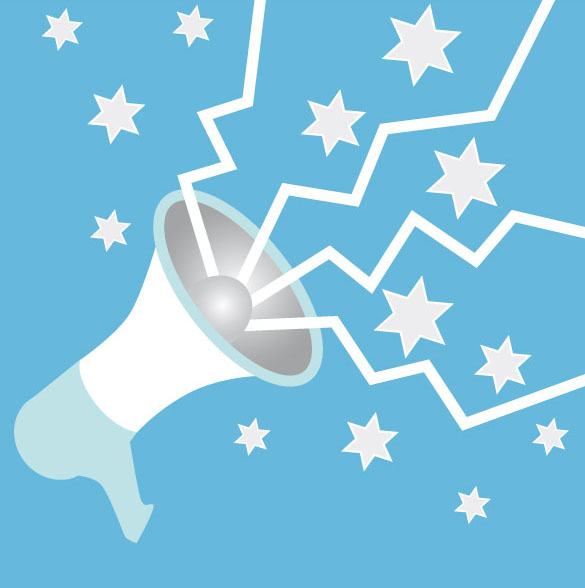 Megáfono Formato vectorial SVG editable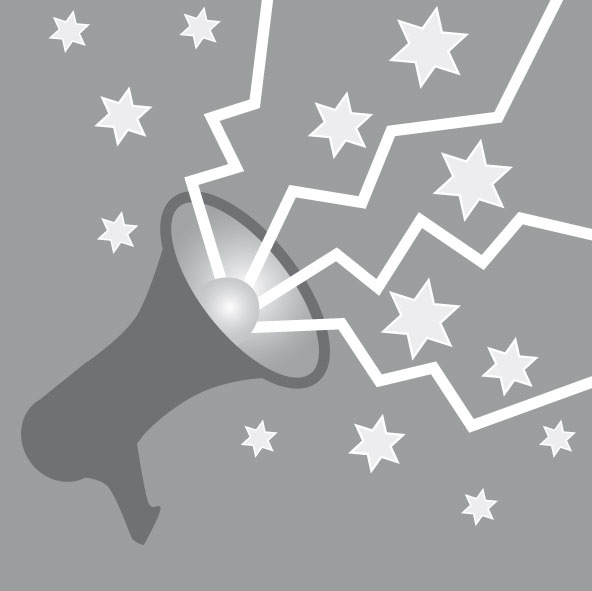 English info – Free illustrations
Claims and protests with Megaphone
Graphic design with the illustration of a speaker with stars and lines that simulate noise and high volume of sound
This illustration of a portable megaphone or loudspeaker has expressive designs and shapes, simulating the sounds coming out of the device. There are two designs in blue and gray colors. Illustration created to express protest and claim. The megaphone is an object that increases the volume of sounds
Download the illustration for graphic design in editable SVG format. Royalty-free illustrations. Cristina Alejos creations.
Français info – Artwork gratuit
Réclamations et protestations avec mégaphone
Conception graphique avec l'illustration d'un haut-parleur avec des étoiles et des lignes qui simulent le bruit et un volume sonore élevé
Cette illustration d'un mégaphone ou d'un haut-parleur portable présente des conceptions et des formes expressives, simulant les sons sortant de l'appareil. Il existe deux modèles de couleurs bleu et gris. Illustration créée pour exprimer une protestation et une revendication. Le mégaphone est un objet qui augmente le volume des sons
Téléchargez l'illustration pour la conception graphique au format SVG modifiable. Illustrations libres de droits. Créations Cristina Alejos.