Descargar la ilustración de los instrumentos musicales en formato JPG. Varias versiones. Ilustraciones libres de derechos de autor.
El vallenato es un género de música folclórica popular de Colombia. Proviene principalmente de la región caribeña de Colombia. Vallenato significa literalmente "nacido en el valle".
Imagen con varios instrumentos musicales "del vallenato". Un gran acordeón, un pequeño tambor y otros útiles.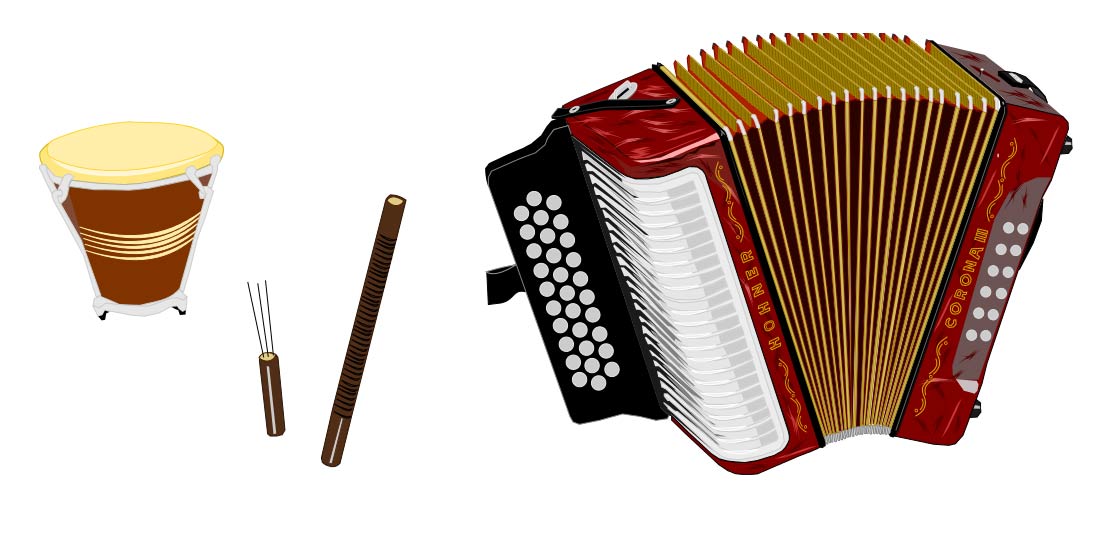 English info – Free illustrations
Musical instruments – Illustration 
Vallenato is a popular folk music genre of Colombia. It primarily comes from Colombia's Caribbean region. Vallenato literally means "born in the valley".
Illustration with various musical instruments of the "vallenato". A great accordion, a small drum and other.
Français info – Artwork gratuit
Instruments de musique – Illustration 
Vallenato est un genre de musique folklorique populaire de Colombie. Il provient principalement de la région des Caraïbes de la Colombie. Vallenato signifie littéralement "né dans la vallée".
Image avec divers instruments de musique "vallenato". Un grand accordéon, un petit tambour et d'autres.