Descarga la ilustración Signo del zodiaco Aries para diseño gráfico en formato SVG editable
Horóscopos – Signo del Zodiaco – Aries
Varias ilustraciones sobre el horóscopo Aries. Símbolo esquemático de Aries sobre fondo verde.
La figura que representa al signo del Zodiaco Aries es una carnero o una oveja.  En esta es ilustración podemos ver la silueta de un carnero creado con gruesos contornos. Dibujo en blanco y negro.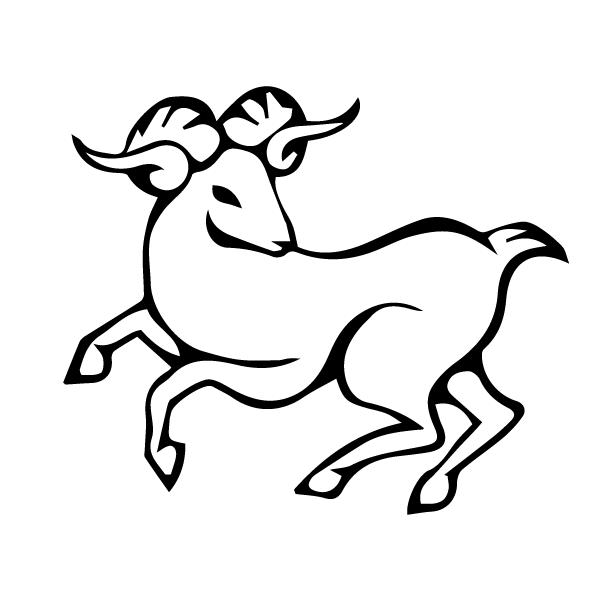 English info – Free illustrations
Horoscopes – Zodiac Sign – Aquarius
Various illustrations about the Aries horoscope. Schematic symbol of Aries on green background.
The figure that represents the Zodiac sign Aries is a ram or a sheep. In this illustration we can see the silhouette of a ram created with thick contours. Black and white drawing.
Français info – Artwork gratuit
Horoscope – Signe du Zodiaque – Bélier
Diverses illustrations sur l'horoscope Bélier. Symbole schématique du Bélier sur fond vert.
La figure qui représente le signe du zodiaque Bélier est un bélier ou un mouton. Dans cette illustration, nous pouvons voir la silhouette d'un bélier créé avec des contours épais. Dessin noir et blanc.