Descarga la ilustración Signo del zodiaco Acuario para diseño gráfico en formato SVG editable
Horóscopos – Signo del Zodiaco – Acuario
Varias ilustraciones sobre el horóscopo Acuario.
Símbolo esquemático del horóscopo Acuario, símbolo zodiacal.
La figura que representa al signo del Zodiaco Acuario es un hombre con una jarra de agua que se vierte. La figura humana ha sido trazada con formas robustas y con cuerpo musculoso. Dos versiones, en blanco y negro y en azul.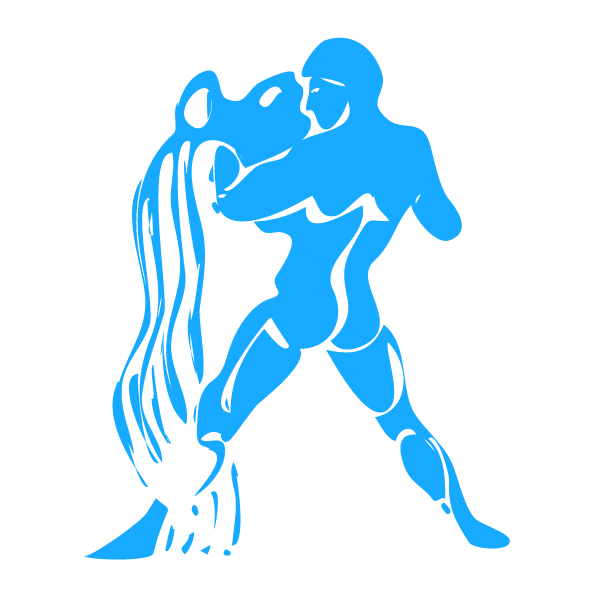 English info – Free illustrations
Horoscopes – Zodiac Sign – Aquarius
Various illustrations about the Aquarius horoscope.
Aquarius horoscope schematic symbol, zodiac symbol.
The figure representing the Aquarius zodiac sign is a man with a jug of water being poured. The human figure has been drawn with robust forms and a muscular body. Two versions, black and white and blue.
Français info – Artwork gratuit
Horoscope – Signe du Zodiaque – Aquarius
Diverses illustrations sur l'horoscope du Verseau.
Symbole schématique de l'horoscope du Verseau, symbole du zodiaque.
La figure représentant le signe du zodiaque Verseau est un homme avec une cruche d'eau versée. La figure humaine a été dessinée avec des formes robustes et un corps musclé. Deux versions, noir et blanc et bleu.