Descargar los símbolos letras chinas en formato SVG editable y escalable. Ilustraciones libres de derechos de autor. Creaciones de Cristina Alejos
Cículo con los cinco elementos – Wu Xing
Símbolos, letras chinas que representan las palabras: agua, madera, tierra, fuego y metal. Los cinco elementos naturales que sufren transformaciones por el movimiento de la energía.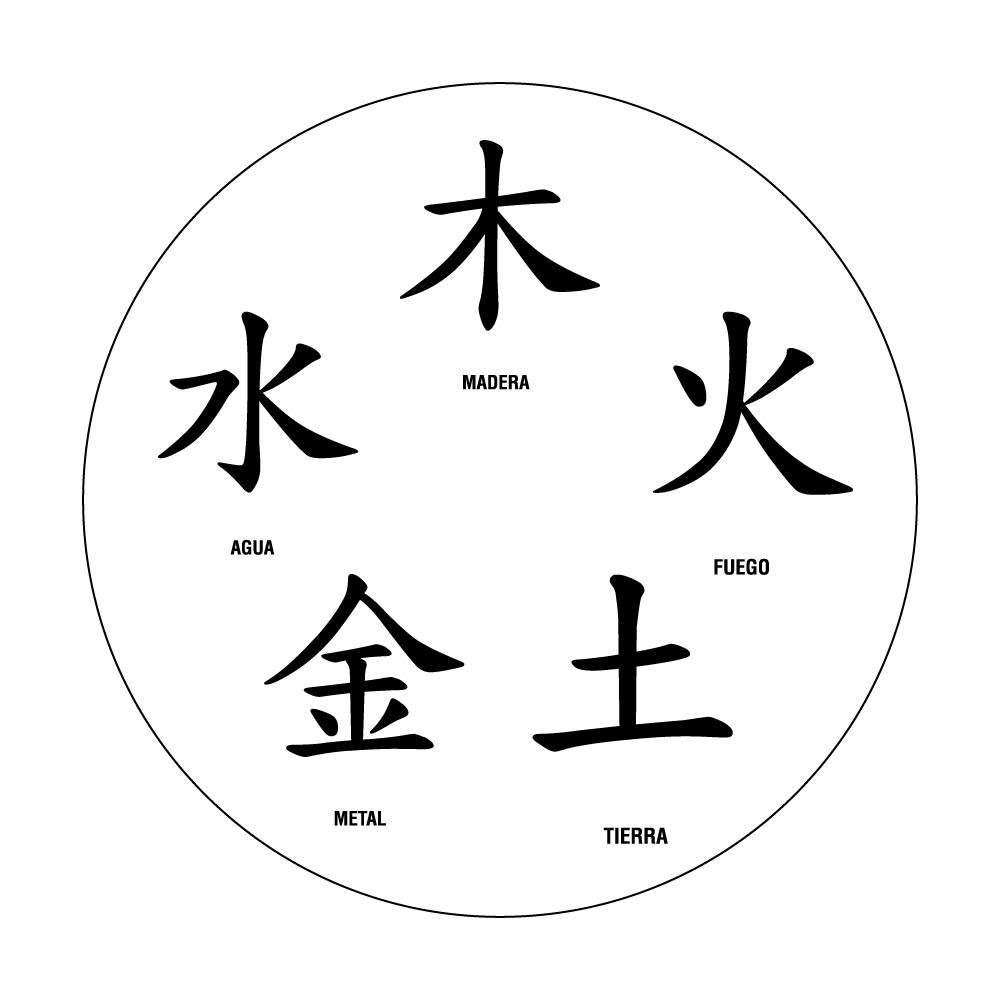 English info – Free illustrations
The five elements – Wu Xing
Symbols, Chinese characters representing words: water, wood, earth, fire and metal. The five natural elements that undergo transformations by moving energy.
Français info – Artwork gratuit
The cinq elements – Wu Xing
Symboles, caractères chinois représentant des mots: l'eau, le bois, la terre, le feu et le métal. Les cinq éléments naturels qui subissent des transformations en déplaçant l'énergie.