Descargar la ilustración para diseño gráfico en formato JPG. Ilustraciones libres de derechos de autor. Creaciones de Cristina Alejos
Ilustración de colores vivos. Zapatos y las piernas de una mujer. Colores rosas, amarillos y azules fosforescentes. Colores puros y brillantes, efecto luces de neón.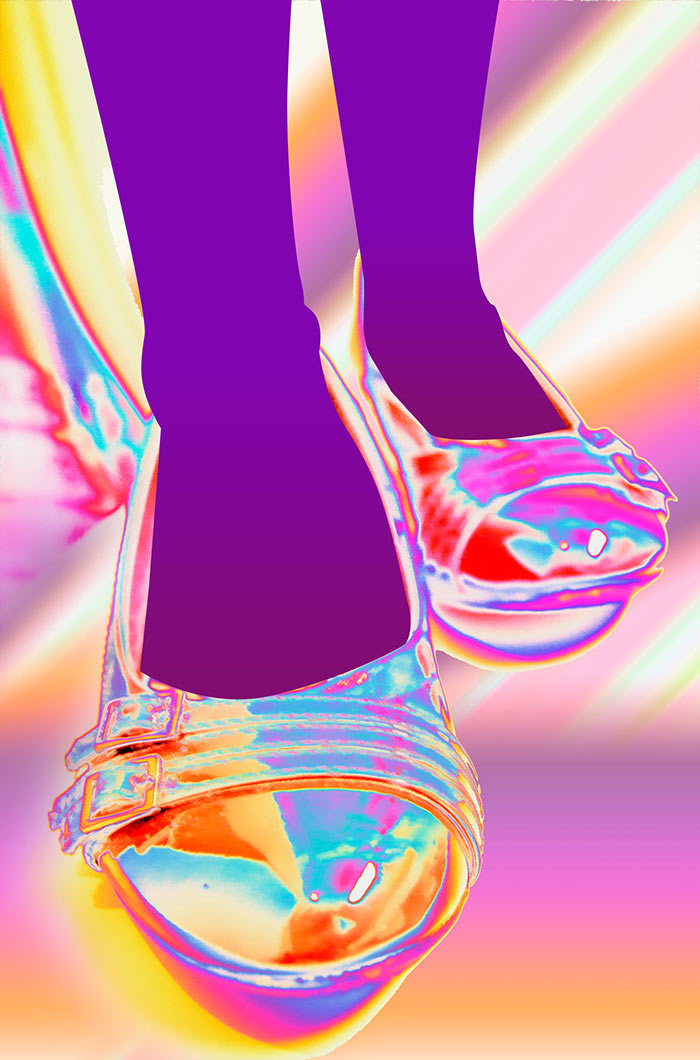 Zapatos de mujer, ilustración moderna luces de neón
English info – Free illustrations
Woman shoes
Colorful illustration. Shoes and legs of a woman. Pink, yellow and blue phosphorescent colors. Pure, bright colors, neon effect.
Français info – Artwork gratuit
Chaussures de femme
Illustration colorée. Chaussures et jambes d'une femme. Couleurs roses, jaunes et bleus phosphorescents. Pures, des couleurs vives, un effet néon.