Ilustración vectorial con sentimiento de amor y cariño, abrazar y tocarse
Ilustración de una pareja de chico y chica abrazándose. Acción de abrazar a una persona. La ilustración muestra a dos jóvenes dándose un abrazo. Colores blanco, negro, marrón y ocre.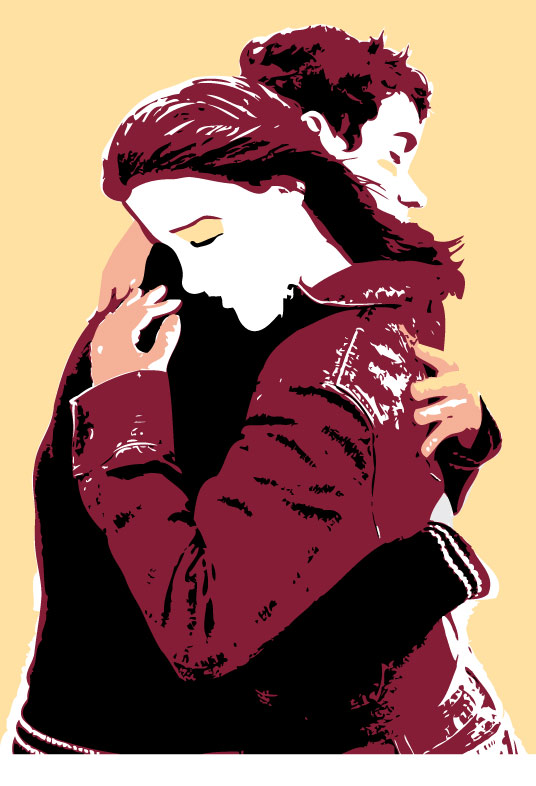 Abrazo de una pareja
Esta ilustración puede servir para ilustrar el amor o cariño de una pareja, dos jóvenes que se aman. También puede representar el perdón y cuando dos personas se han echado mucho de menos y vuelven a reencontrarse.
English info
Couple hugging
Illustration of a couple of boy and girl hugging. Action hugging a person. The illustration shows two young giving a hug. White, black, brown and ocher.
Français info
Couple hugging
Illustration d'un couple de garçon et de fille étreignant. Action étreindre une personne. L'illustration montre deux jeunes de donner un câlin. Blanc, noir, brun et ocre.