Ilustración en blanco y negro de la astas y cabeza de un reno
Dibujo en blanco y negro con las astas o cuernos de un reno macho, también llamado ciervo. Ilustración sencilla de la cabeza del reno con las grandes astas hacia arriba.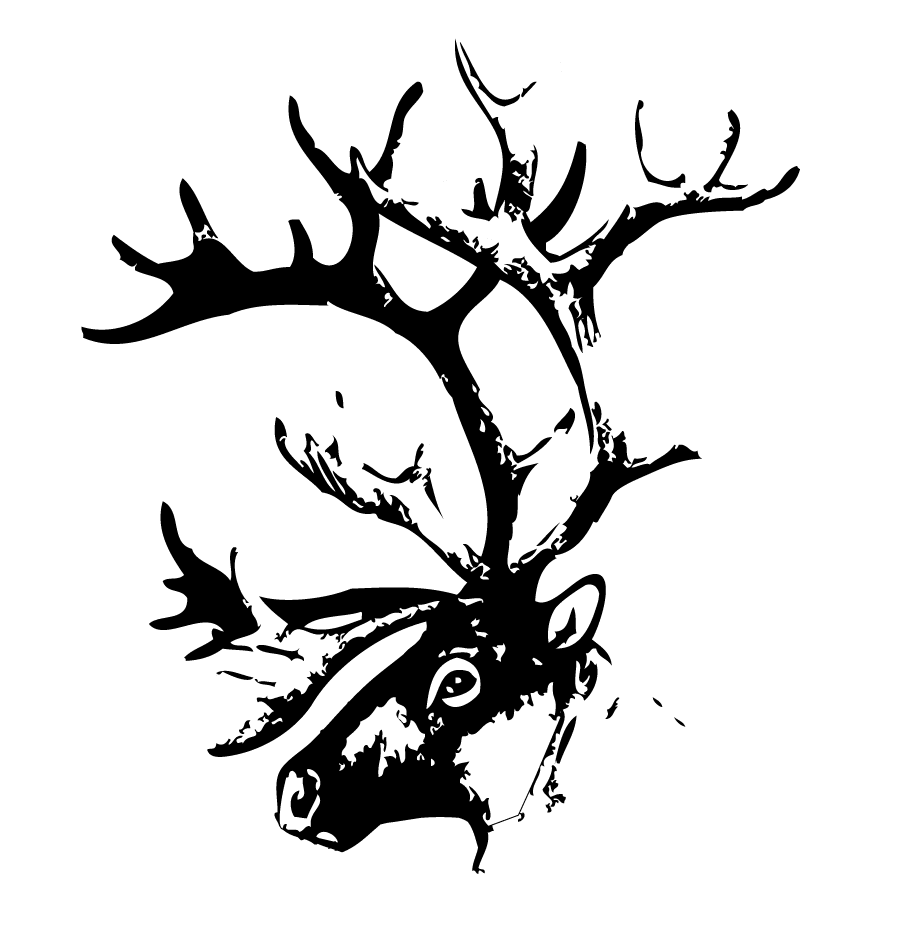 English info
Reindeer antlers and head
Black and white drawing of a reindeer's antlers, also called deer. Simple illustration reindeer head with large upward horns.
Français info
Antlers et la tête de renne
Dessin noir et blanc d'un bois de renne, aussi appelé cerf. Simple illustration de tête de renne avec de grandes cornes à la hausse.