Pintura digital con una barca clásica china sobre un gran río
Pintura creada con efecto óleo a partir de una fotografía. La ilustración muestra una pequeña barca de estilo chino. En la barca vemos la cubierta con el estilo de construcción de china. El barco navega sobre un mar azul con suaves olas que generan movimiento.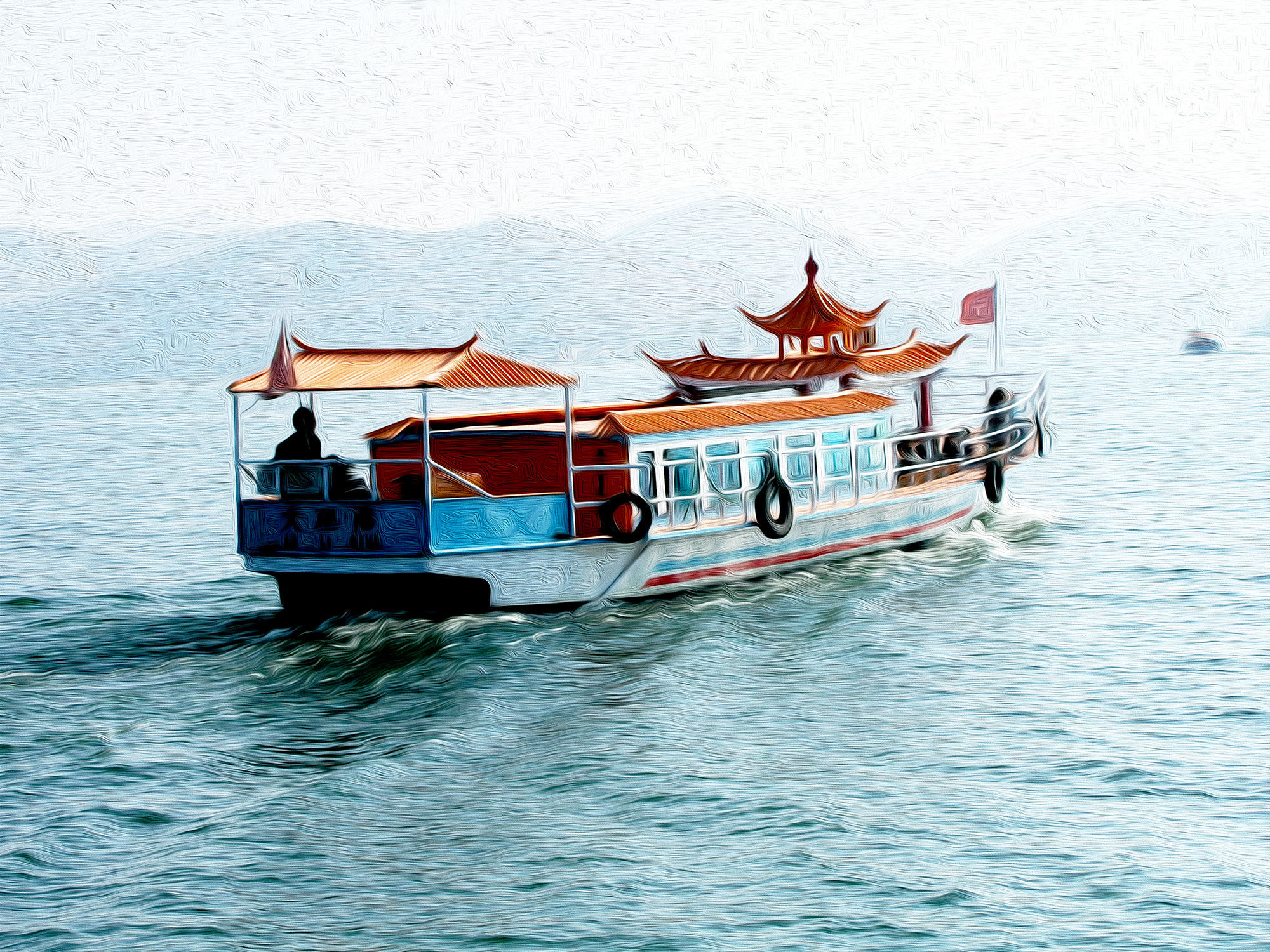 ---
English info – Free illustrations
Digital painting with a classic Chinese boat on a large river
Painting created with an oil effect from a photograph. The illustration shows a small Chinese-style boat. In the boat we see the deck with the Chinese style of construction. The ship sails on a blue sea with gentle waves that generate movement.

Français info – Artwork gratuit
Peinture numérique avec un bateau chinois classique sur une grande rivière
Peinture créée avec un effet d'huile à partir d'une photographie. L'illustration montre un petit bateau de style chinois. Dans le bateau, nous voyons le pont avec le style de construction chinois. Le navire navigue sur une mer bleue avec des vagues douces qui génèrent du mouvement.