Diseño gráfico con cuadros de colores verdes y dibujos de hormigas
La ilustración simula un tapiz con hormigas encima. Una composición sencilla con las formas cuadradas y colores verdes alegres y naturales.
Descarga la ilustración para diseño gráfico en formato SVG editable. Ilustraciones libres de derechos de autor. Creaciones de Cristina Alejos
Composición con hormigas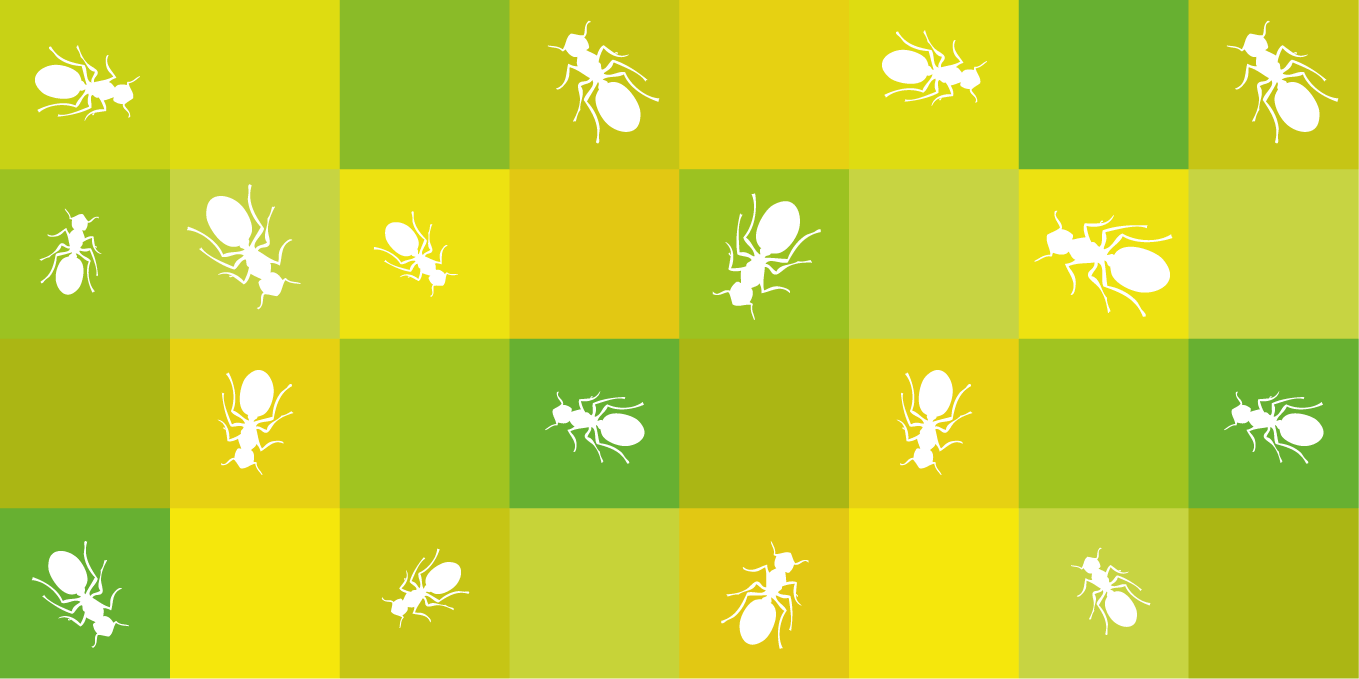 English info – Free illustrations
Composition with ants
Graphic design with green squares and drawings of ants
The illustration simulates a tapestry with ants on top. A simple composition with square shapes and cheerful and natural green colors.
Download the illustration for graphic design in editable SVG format. Royalty-free illustrations. Creations of Cristina Alejos
Français info – Artwork gratuit
Composition aver des fourmis
Conception graphique avec des carrés et des dessins de fourmis
L'illustration simule une tapisserie avec des fourmis sur le dessus. Une composition simple avec des formes carrées et des couleurs vertes gaies et naturelles.
Téléchargez l'illustration pour la conception graphique au format SVG modifiable. Illustrations libres de droits. Créations de Cristina Alejos