Ilustración vectorial de la silueta de una hormiga vista desde arriba
Se trata de un dibujo o ilustración con la silueta de una hormiga pequeña. Sus patas sobresalen de su cuerpo. Su cabeza y cuerpo tiene formas redondas. Vista desde arriba del insecto. Dibujo silueta sencillo en blanco y negro.
Silueta de una hormiga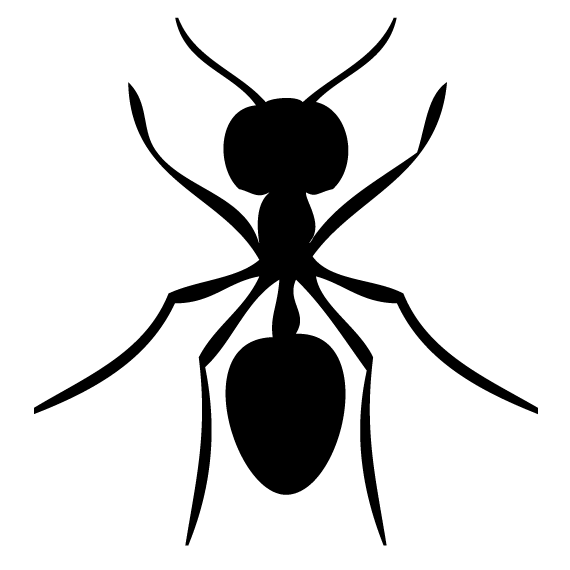 English info – Free illustrations
Silhouette of an ant
Illustration with rounded silhouette of a small ant. His legs protruding from his body with round shapes. Viewed from the top, simple drawing in black and white.
Français info – Artwork gratuit
Silhouette d'une fourmi
Illustration avec la silhouette arrondie d'un petite fourmi. Ses jambes dépassant de son corps avec des formes rondes. Vu de haut, simple dessin en noir et blanc.