Una imagen de fondo para diseño gráfico. Dibujo de unas hormigas subiendo hacia la parte de arriba de la composición
Este diseño gráfico sirve como fondo para tus creaciones. Es una composición sencilla con unos dibujos de hormigas.
Dos versiones de la imagen con degradados de colores amarillos o colores azules.
Descarga la ilustración para diseño gráfico en formato SVG editable. Ilustraciones libres de derechos de autor. Creaciones de Cristina Alejos
Diseño de un fondo con hormigas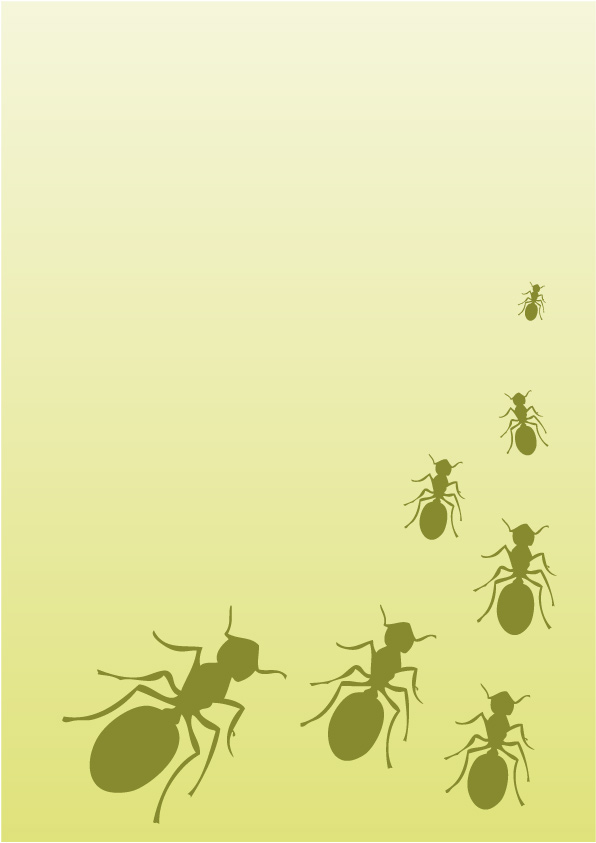 English info – Free illustrations
Background design with ants
A background image for graphic design. Drawing of ants climbing towards the top of the composition
This graphic design serves as a background for your creations. It is a simple composition with some drawings of ants.
Two versions of the image with gradients of yellow colors or blue colors.
Download the illustration for graphic design in editable SVG format. Royalty-free illustrations. Creations of Cristina Alejos
Français info – Artwork gratuit
Design background avec des fourmis
Une image de fond pour la conception graphique. Dessin de fourmis grimpant vers le haut de la composition
Cette conception graphique sert de fond à vos créations. C'est une composition simple avec quelques dessins de fourmis.
Deux versions de l'image avec des dégradés de couleurs jaunes ou de couleurs bleues.
Téléchargez l'illustration pour la conception graphique au format SVG modifiable. Illustrations libres de droits. Créations de Cristina Alejos