Ilustración moderna y semi abstracta con el agua y formas curvas
Agua del mar y olas en colores dorados, violetas y azules
En esta ilustración hay grandes manchas de colores vivos. Las formas onduladas de las olas de diversos colores. Los cambios de tonos de la luz por los reflejos en el agua. Predominan los colores amarillo, violeta y diversos colores azules.
Ilustración semi abstracta del agua del mar.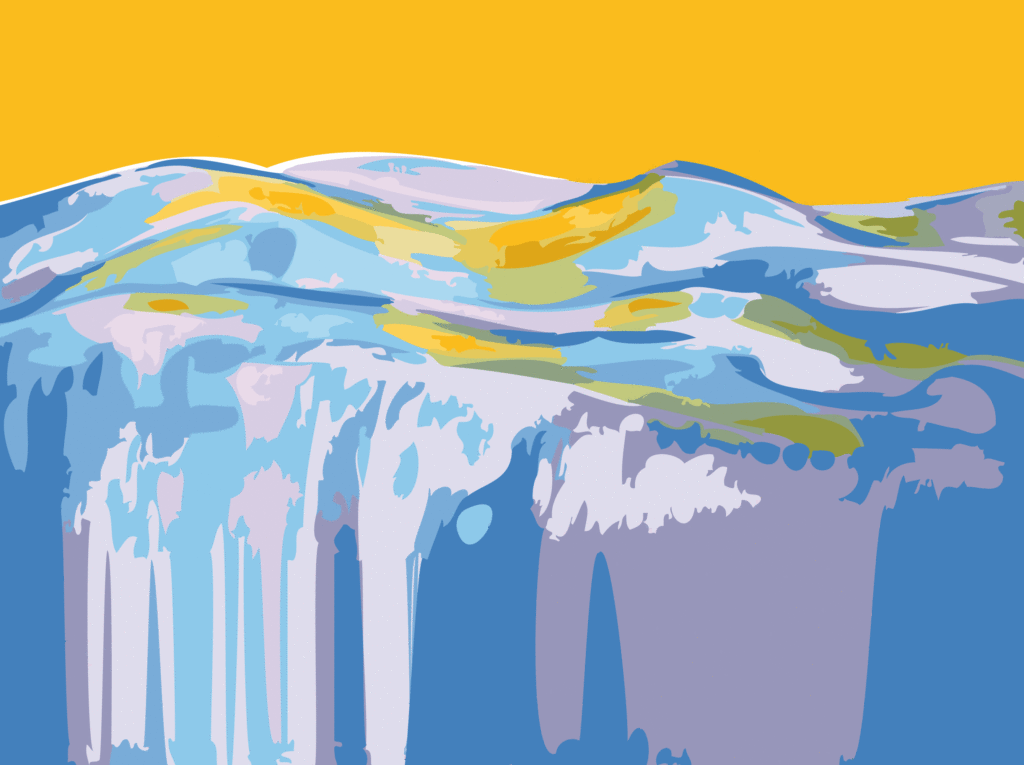 Ilustración libre de derechos de autor, para el uso libre de los escritores, autores y bloguers.
---
English info – Free illustrations
Modern and semi abstract illustration with water and curved shapes
Sea water and waves in golden, violet and blue colors In this illustration there is a painterly effect with large spots of vivid colors. The undulating shapes of the waves and the changes in tone of the light reflected by the water. Yellow, violet and various blue colors predominate. Semi abstract illustration of sea water. Copyright-free illustration, for the free use of writers, authors, and bloggers.
Français info – Artwork gratuit
llustration moderne et semi abstraite avec de l'eau et des formes courbes
Eau de mer et des vagues aux couleurs dorées, violettes et bleues Dans cette illustration il y a un effet de peinture avec de grandes gouttes de couleurs vives. Les formes ondulantes des vagues et les changements de ton de la lumière réfléchie par l'eau. Le jaune, le violet et diverses couleurs bleues prédominent. Illustration semi-abstraite de l'eau de mer. Illustration sans droits d'auteur, à l'usage gratuit des écrivains, auteurs et blogueurs.