Pintura digital de una cascada de agua. Una ilustración con la caída de las aguas en la montaña
La cascada de un río
Ilustración con las aguas que caen en cascada por una montaña verde y de formas redondeadas. Los trazos de pincel marcan las líneas y direcciones. Colores blancos, verdes y azules. Una bonita ilustración con efecto óleo de pincelada algo estilizada.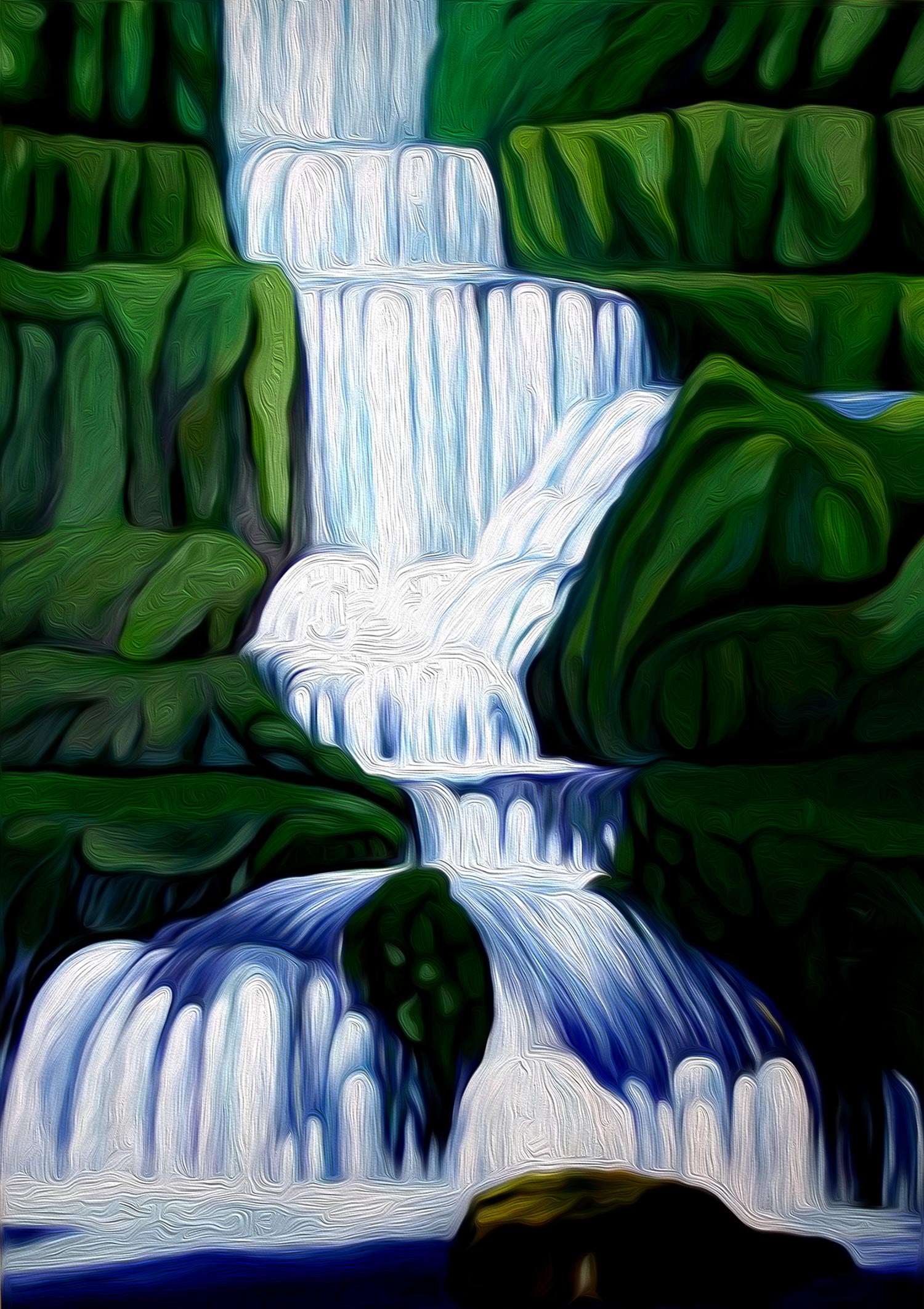 English info – Free illustrations
Waterfall from a river
Illustration with the Waterfall in a mountain with green and rounded shapes. The brush strokes and the lines marking the directions. Colors white, green and blue. A nice illustration with oil effect and stylized brushstroke.
Français info – Artwork gratuit
Chute d'une rivière
Illustration avec le chute d'une fleuve dans une montagne verte et des formes arrondies. Les coups de pinceau et les lignes marquent les directions. Couleur blanc, vert et bleu. Une illustration mignonne avec l'effet de l'huile de pinceau un peu stylisée.