Pintura digital de unas flores margaritas de colores rosas o violetas
Pinturas de margaritas violetas, rosas y blancas. Ilustraciones con un efecto de pintura al óleo con pinceladas onduladas y pastosas.
Descarga directa de las ilustraciones para diseño gráfico en formato JPG. Ilustraciones libres de derechos de autor. Creaciones de Cristina Alejos.
Pintura de unas flores Margaritas violetas junto a un muro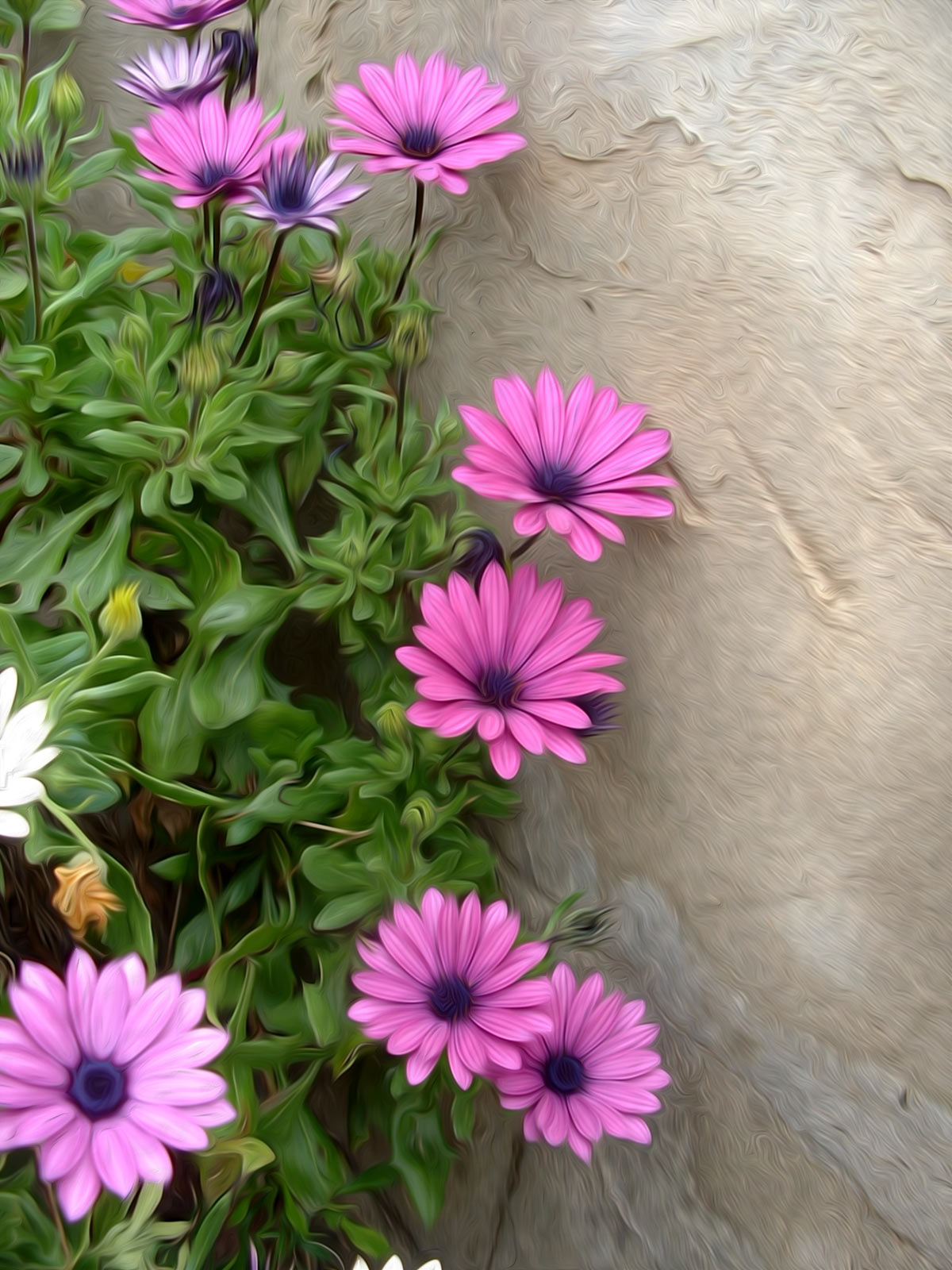 ---
Pintura digital flores margaritas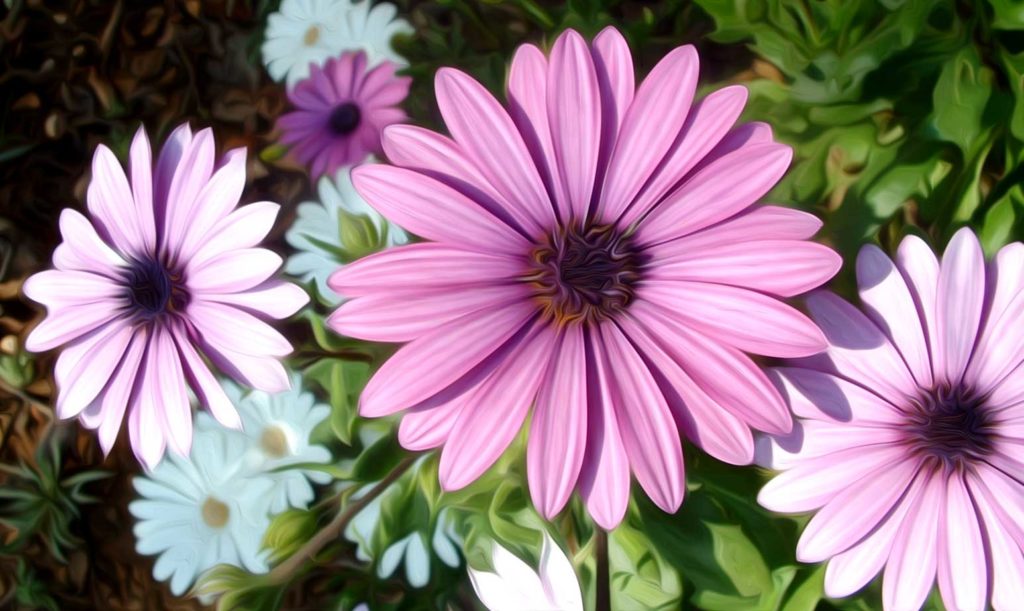 ---
Ilustración con muchas flores margaritas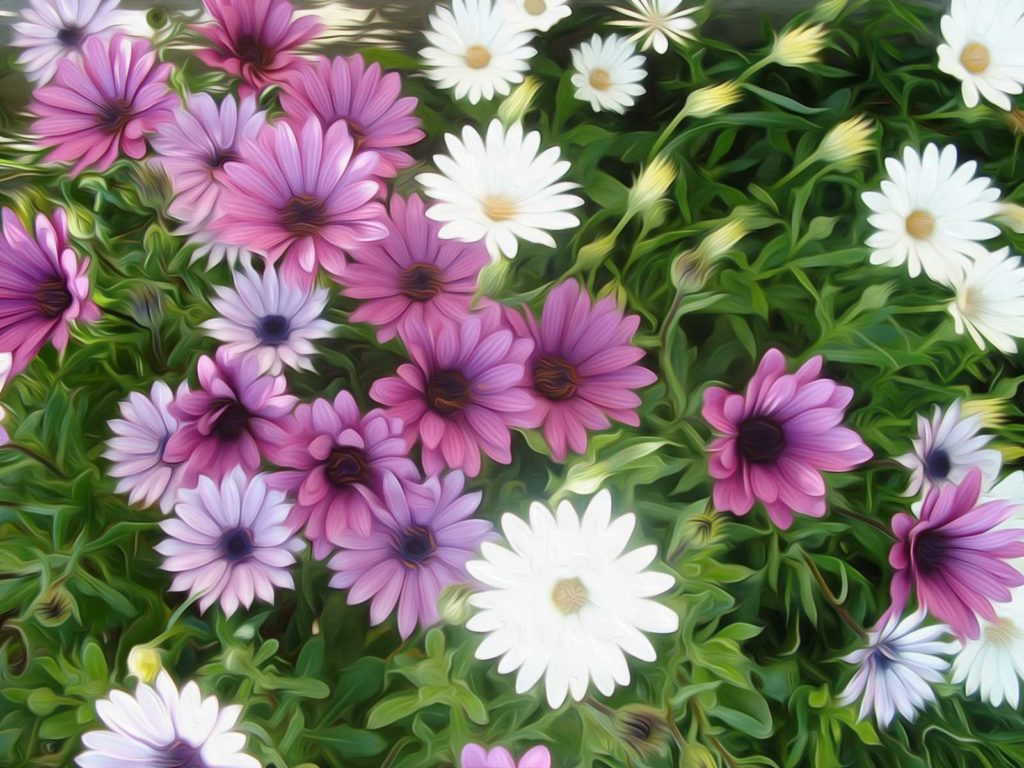 ---
Fotografías de margaritas rosas, violetas y blancas
Utiliza estas fotografías para tus creaciones, diseños gráficos y trabajos visuales.
---
English info – Free illustrations
Violets Daisies Flowers
Digital painting of a purple daisy with wavy brushstrokes and pasty. Violet daisies on a gray wall painted with stylized but soft brushstrokes.
Français info – Artwork gratuit
Marguerites violettes
Peinture numérique d'une marguerite violet avec des touches ondulées et pâteux. Marguerites violettes sur un mur peint en gris avec des touches stylisées mais doux.