Varias ilustraciones de flores margaritas blancas para tus diseños gráficos
Pintura digital de un grupo de margaritas. Ilustración cinceladas onduladas y pastosas. Unagran cantidad de margaritas blancas todas juntas en la composición.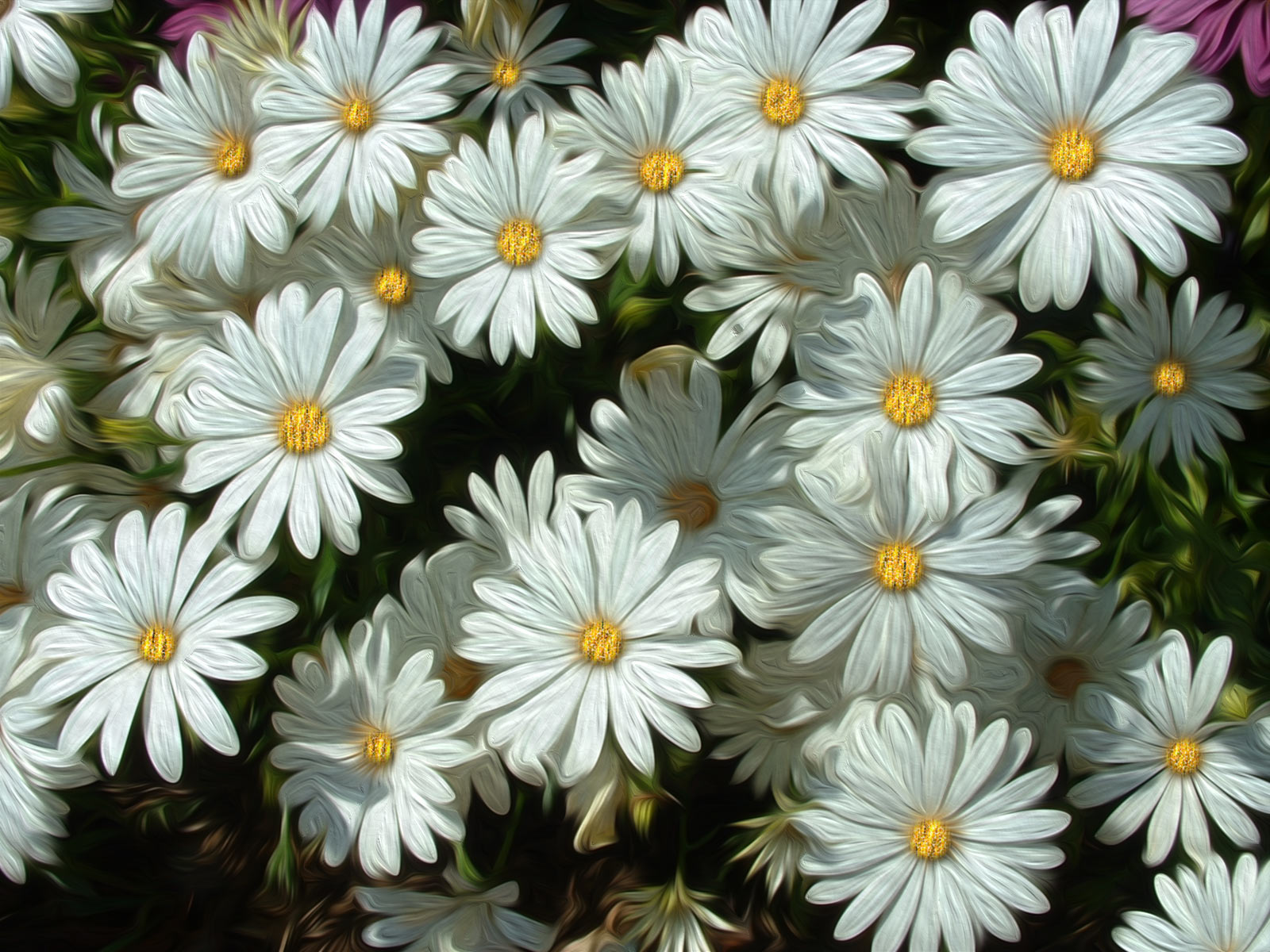 ---
Ilustraciones de margaritas blancas composición revuelta
Pulsa sobre la imagen para ampliar y ver el tamaño completo. Descara directamente la pintura y utilízala para tus composiciones de diseño gráfico.
---
Fotografías de las margaritas blancas
Puedes usar estas fotografías para tus diseños gráficos.
English info – Free illustrations
White Daisies Flowers
Diverses illustrations de fleurs de marguerites blanches pour vos créations graphiques Peinture numérique d'un groupe de marguerites. Illustration ciselée ondulée et pâteuse. Une grande quantité de marguerites blanches réunies dans la composition.
Français info – Artwork gratuit
Marguerites blanches
Various illustrations of white daisies flowers for your graphic designs. Digital painting of a group of daisies. Wavy and doughy chiseled illustration. A large quantity of white daisies all put together in the composition.