Ilustración de un gato comiendo un pez. Ilustraciones libres de derechos de autor. Creaciones de Cristina
Ilustración en colores del gato espabilado
Dibujo de un gato con una raspa de pescado en la boca. El gato está sobre el suelo del río con agua, donde hay algunos peces. Dibujo con líneas y rayado sobre el gato, de colores naranjas y ocres.
Varias ilustraciones con un gato comiéndose un pescado junto al río.  Descargar la ilustración para diseño gráfico en formato JPG.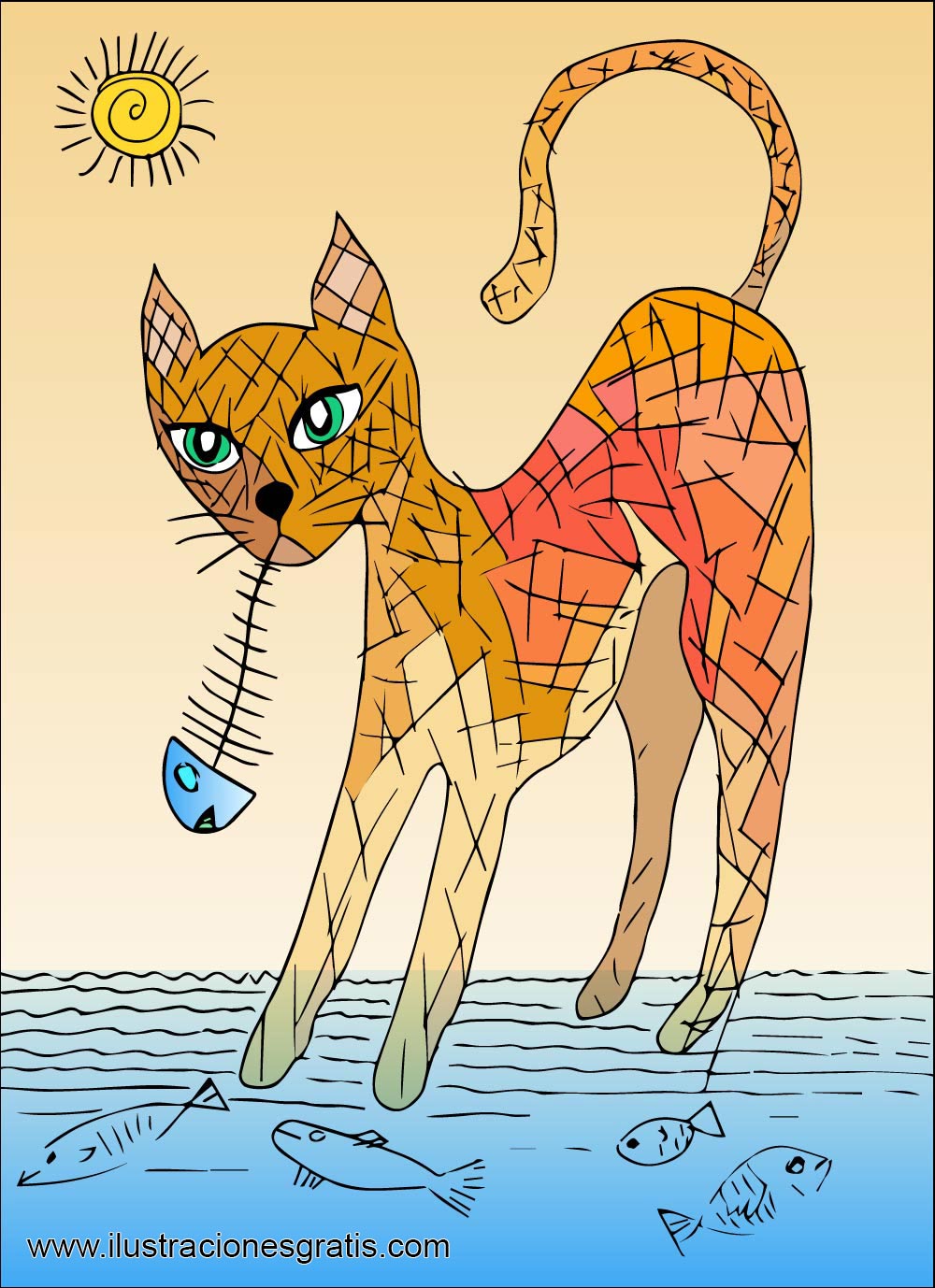 English info – Free illustrations
Cat smart
Drawing of a cat with a fishbone in the mouth. The cat is on the floor with water, where some fish. Drawing lines and scratched on the cat, orange and ocher.
Français info – Artwork gratuit
Le chat intelligent
Dessin d'un chat avec une arête de poisson dans la bouche. Le chat est sur le sol avec de l'eau, où il y a quelques poissons. Dessin de lignes et rayé sur le chat, orange et ocre.