Ilustración gratis de la estatua monumental de un Buda sentado y en meditación al estilo chino
Impresionante estatua de Buda (Siddharta Gautama), sentado en la posición de meditación. En esta ilustración Buda tienen los ojos cerrados y en su rostro vemos la serenidad. Buda está sentado en un jardín. Se trata de una estatua real de China. Al fondo un degradado de color azul suave muestra un día de sol.
Dos versiones de la ilustración en colores azules, blancos y verdes.
Descarga directamente la ilustración para tu diseño gráfico en formato GIF. Ilustraciones libres de derechos de autor. Creaciones de Cristina Alejos.
Gran Buda sentado con la luz del día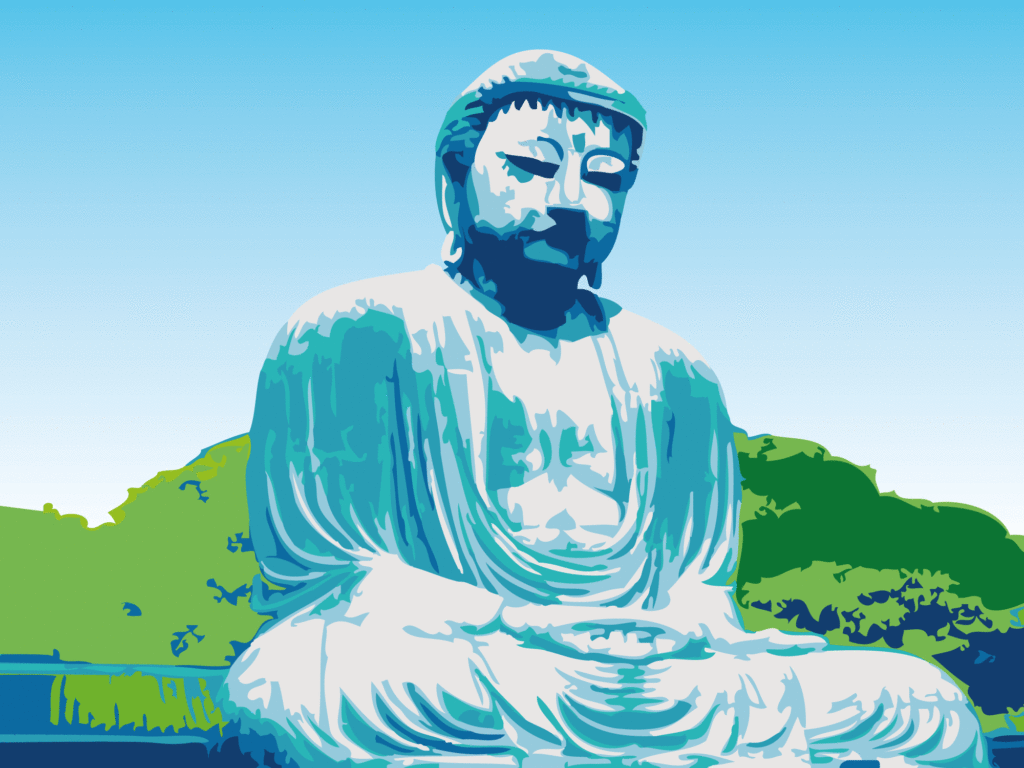 Gran Buda sentado con la luz del atardecer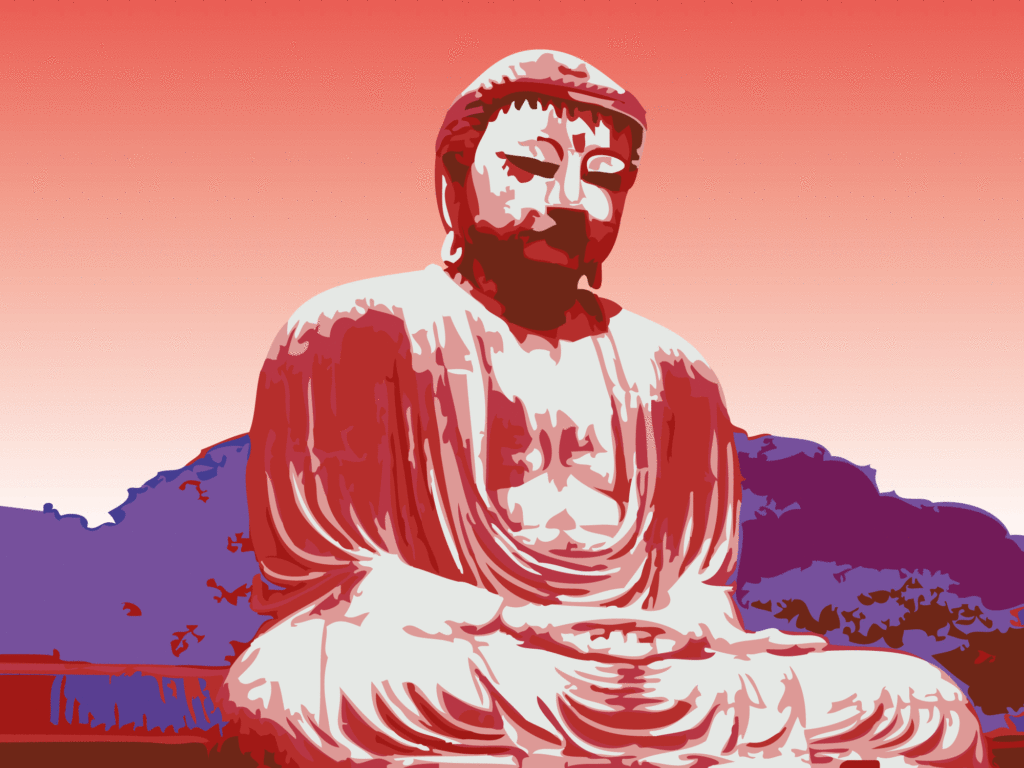 English info – Free illustrations
Big seated buddha
Free Illustration of Monumental Statue of a Sitting Buddha in Chinese Style Meditation Impressive statue of Buddha (Siddharta Gautama), sitting in the meditation position. In this illustration, Buddha has his eyes closed and on his face we see serenity. Buddha is sitting in a garden. This is a real statue from China. In the background, a soft blue gradient shows a sunny day. Two versions of the illustration in blue, white and green colors. Directly download the illustration for your graphic design in GIF format. Royalty-free illustrations. Cristina Alejos creations.
Français info – Artwork gratuit
Grand Bouddha assis
Illustration gratuite de la statue monumentale d'un Bouddha assis dans la méditation de style chinois Impressionnante statue de Bouddha (Siddharta Gautama), assise en position de méditation. Dans cette illustration, Bouddha a les yeux fermés et sur son visage nous voyons la sérénité. Bouddha est assis dans un jardin. C'est une vraie statue de Chine. En arrière-plan, un dégradé bleu doux montre une journée ensoleillée. Deux versions de l'illustration en bleu, blanc et vert. Téléchargez directement l'illustration de votre graphisme au format GIF. Illustrations libres de droits. Créations Cristina Alejos.