Composición para diseño gráfico con un tema de informática. Un teclado y un diseño gráfico con textos
Teclado diseñado en 3 dimensiones. Colores de fondo azules y textos con diversas tipografías. Composición con el teclado como principal elemento.
Descarga la ilustración para diseño gráfico en formato JPG. Ilustraciones libres de derechos de autor. Creaciones de Cristina Alejos.
Ilustración con un teclado en 3d y textos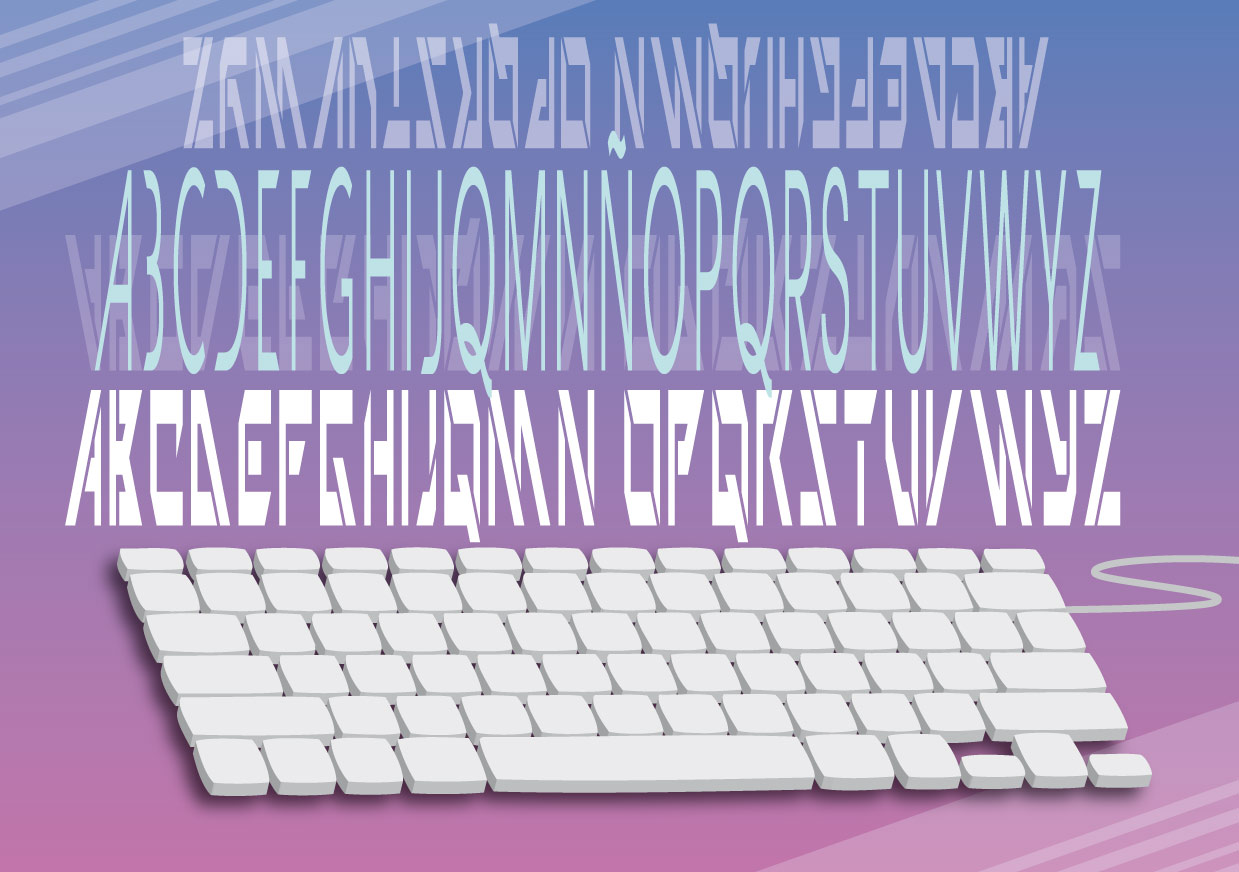 English info – Free illustrations
Illustration with a keyboard in 3d and texts
Composition for graphic design with a computer theme. A keyboard and a graphic layout with texts
Keyboard designed in 3 dimensions. Blue background colors and texts with different fonts. Composition with the keyboard as the main element.
Download the illustration for graphic design in JPG format. Royalty-free illustrations. Cristina Alejos creations.
Français info – Illustration gratuite
Illustration avec un clavier en 3D et des textes
Composition pour la conception graphique avec un thème informatique. Un clavier et une mise en page graphique avec des textes
Clavier conçu en 3 dimensions. Couleurs de fond bleu et textes avec différentes polices. Composition avec le clavier comme élément principal.
Téléchargez l'illustration pour la conception graphique au format JPG. Illustrations libres de droits. Créations Cristina Alejos.