Descargar la ilustración con el gran músico Louis Amstrong para diseño gráfico en formato JPG. Ilustraciones libres de derechos de autor
Louis Amstrong tocando la trompeta. Música Jazz
Ilustración del famoso músico de Jazz. Louis Amstrong sonriente mientras toca su música. Dibujo en blanco y negro con un poco de color naranja en las ropas del artista.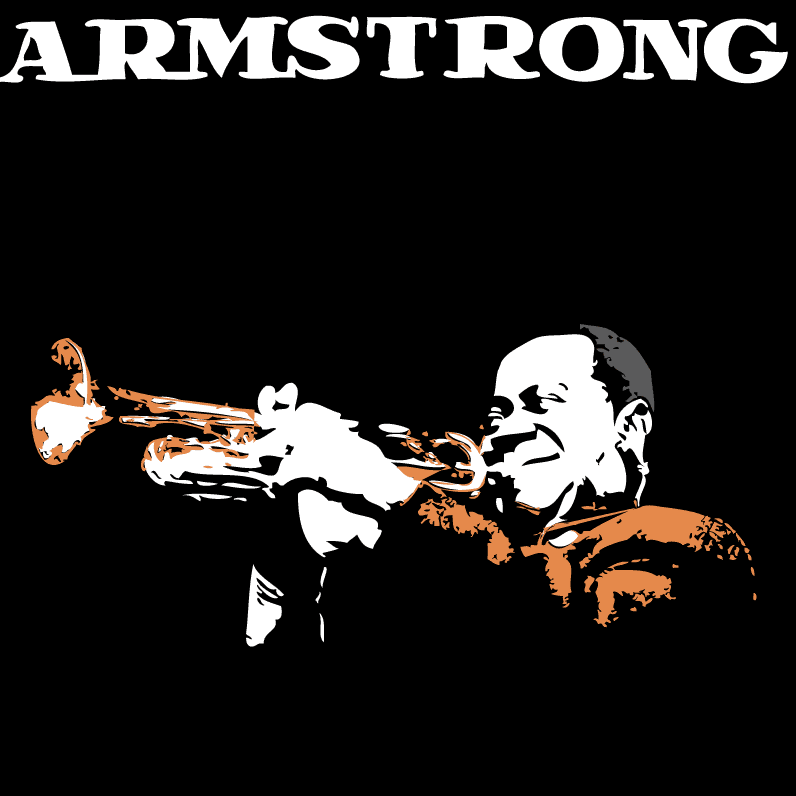 English info – Free illustrations
Louis Armstrong playing trumpet – Jazz music
Illustration of the famous jazz musician. Louis Armstrong smiling while playing your music. Drawing black and white with a little orange in the clothes of the artist.
Français info – Artwork gratuit
Louis Armstrong joue de la trompette – Musique Jazz
Illustration du célèbre musicien de jazz. Louis Armstrong souriant tout en jouant votre musique. Dessin noir et blanc avec un peu d'orange dans les vêtements de l'artiste.