Pintura digital de colores naranjas y amarillos. Descarga la ilustración para diseño gráfico en formato JPG
Jarrón con flores secas
Pintura digital de un jarrón redondo y azul con flores secas de colores ocres, amarillos, naranjas y rosas. Pinceladas retorcidas para las formas redondeadas de las flores.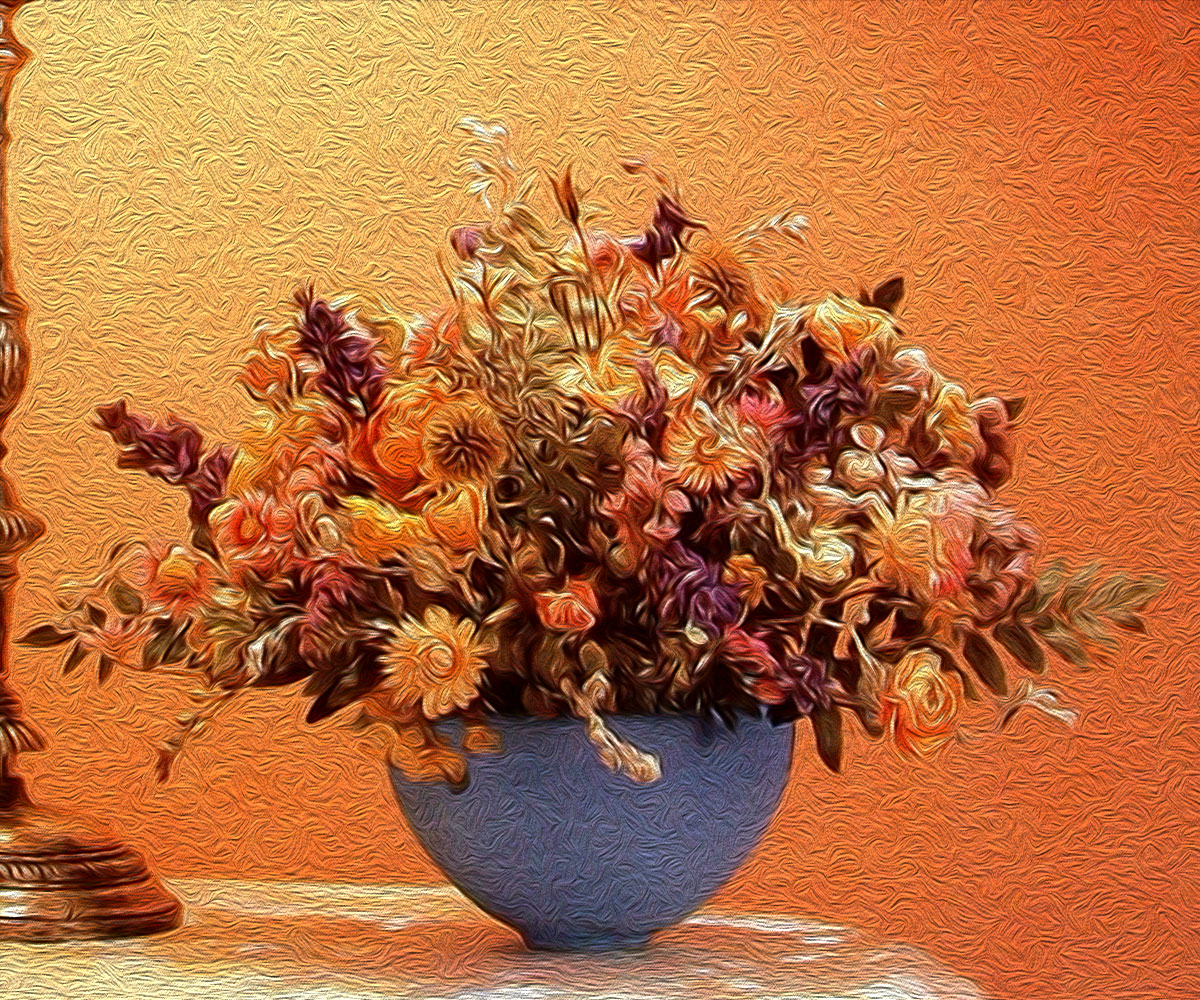 English info – Free illustrations
Vase with dry flowers
Digital painting of a blue round vase with dried flowers and colored ocher, yellow, orange and pink. Brushstrokes twisted to do the rounded shapes of the flowers.
Français info – Artwork gratuit
Vase avec les fleurs sèches
Peinture numérique d'un vase rond bleu avec des fleurs séchées et de couleur ocre, jaune, orange et rose. Traçages torsadés pour fair les formes arrondies de les fleurs.