Pintura efecto óleo con una composición de flores margaritas y rosas
La belleza de las flores de colores fuertes y alegres de esta pintura digital resalta por la unión de varias flores como son la rosa y las margaritas. Pinceladas pequeñas y con textura. Imagen sea suave y tierna. Unos colores vivos pero armónicos.
Descarga la ilustración para diseño gráfico en formato JPG. Ilustraciones libres de derechos de autor. Creaciones de Cristina Alejos
Ilustración con varias flores de alegres colores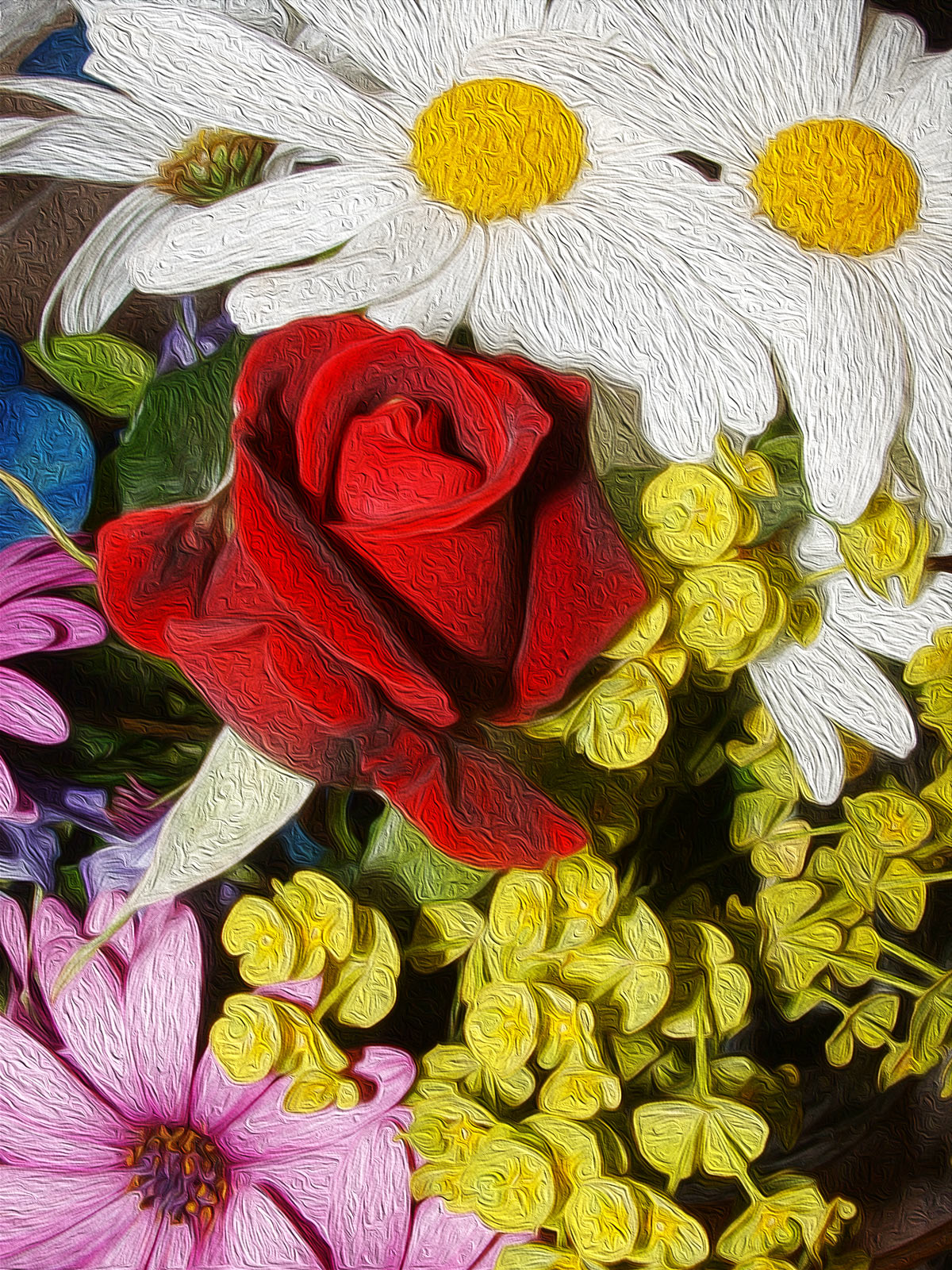 English info – Free illustrations
Illustration with several brightly colored flowers
The beauty of flowers in bright colors and cheerful resalata this digital painting by the union of various flowers such as roses and daisies. Small and slightly textured brushstrokes make the image is soft and tender. A colorful but harmonious.
Français info – Artwork gratuit
Illustration avec plusieurs fleurs de couleurs vives
La beauté des fleurs aux couleurs vives et resalata gaie cette peinture numérique par l'union de diverses fleurs comme les roses et des marguerites. Les petites et légèrement texturé Traçages font l'image est douce et tendre. Un coloré mais harmonieux.