Pintura digital efecto óleo con un color violeta vivo
Ilustración de una puntiaguda flor de un cardo silvestre
Pintura digital de esta flor tan especial, con pinchos, formas alargadas y colores violetas. Una flor silvestre y salvaje muy bella. El fondo tiene colores verdes oscuros.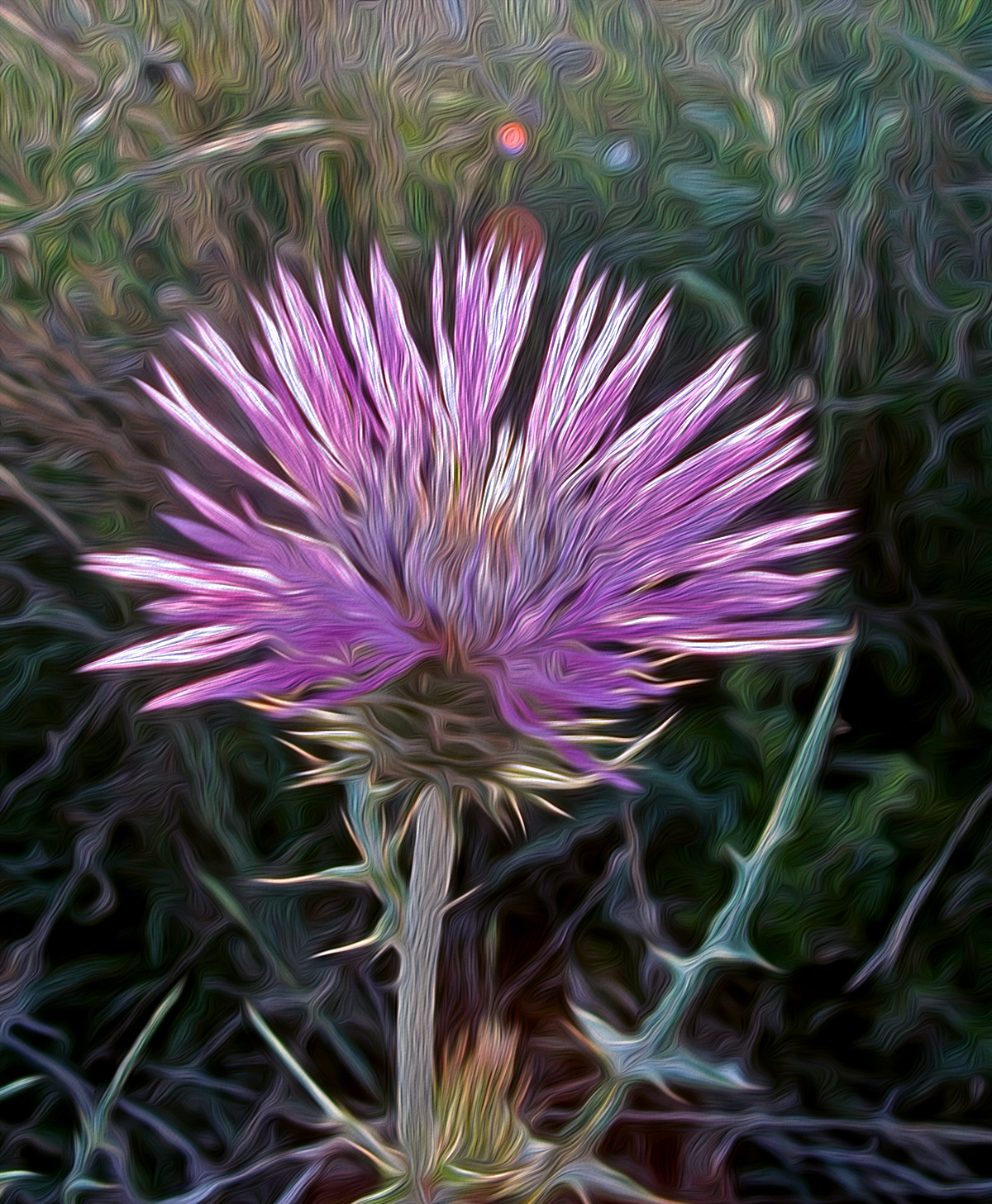 English info – Free illustrations
Flower of a wild cardoon
Digital painting this flower so special, spiked, longish and violet colors. A very beautiful wildflower. Dark green background.
Français info – Artwork gratuit
Une fleur de chardon
Peinture numérique cette fleur si particulière, pointu, assez longue et couleurs violettes. Une très belle fleur sauvage. Fond vert foncé.