Descargar la ilustración del instrumento musical en formato JPG. Ilustraciones libres de derechos de autor. Creaciones de Cristina
El piano eléctrico – luces de neón
Ilustración con un piano eléctrico y sus teclas. Imagen con luces de neón. Las líneas blancas y brillantes dibujan el piano. El fondo es de color negro. Una ilustración con un estilo punk y moderno, con un efecto estridente y psicodélico.
Descargar el archivo en formato JPG.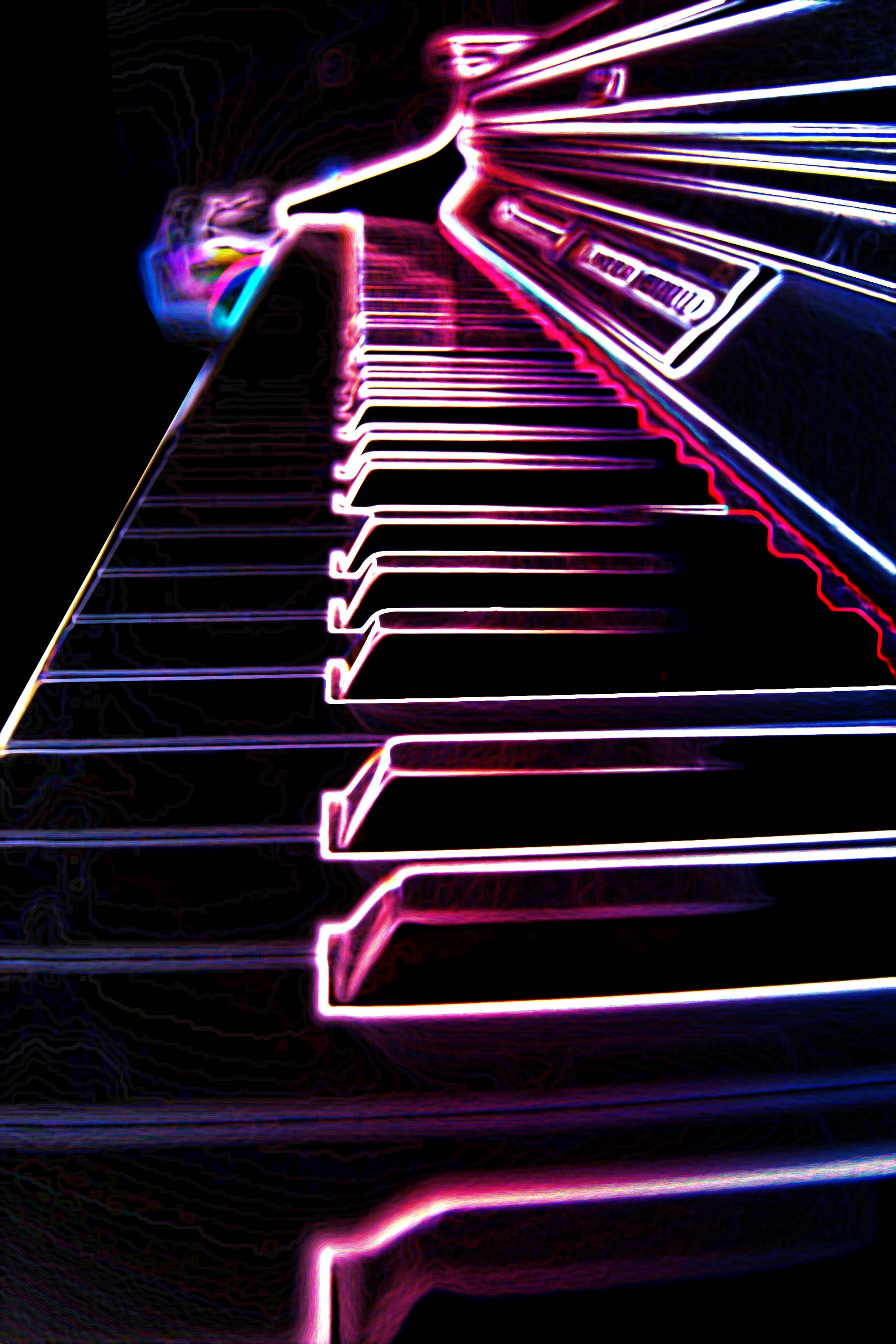 El piano eléctrico – luces de neón
English info – Free illustrations
The electric piano – neon lights
Illustration with an electric piano and the keys. With an effect of neon lights, black background, bright white lines that draw the piano. Illustration punk and modern with psychedelic effect. A musical instrument.
Download file in JPG format.
Français info – Artwork gratuit
Le piano électrique – lampes au néon
Illustration avec une les touches d'un piano électrique. Avec un effet de lumières néon, fond noir, des lignes blanches lumineuses. Illustration style punk et moderne avec effet psychédélique. Un instrument de musique.
Télécharger le fichier au format JPG.