Dibujo artístico creado con tinta china de color azul. Dibujo con la pluma creado con líneas y puntos. Creaciones de Cristina
Dibujo con líneas de un pez con grandes crestas y espinas en el lomo. El pez tiene una enormes aletas. Cuerpo completo del pez.
Dibujo a tinta china azul de un pez enorme de formas angulosas.
Descarga la imagen en formato JPG.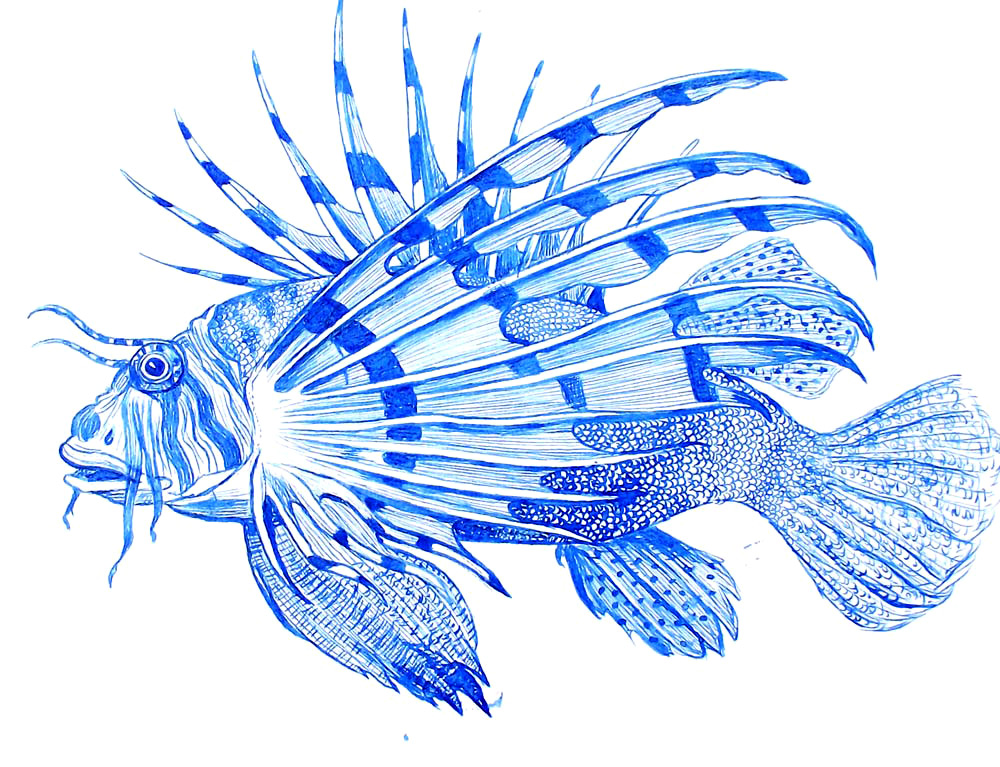 ---
English info

Scorpion fish or Scorpaenidae
Line drawing of a fish with large ridges and spines on its back. The fish has huge fins. Full body of the fish. Blue Chinese ink drawing of a huge fish with angular shapes. Download the image in JPG format.

Français info

Poisson scorpion ou Scorpaenidae
Dessin au trait d'un poisson avec de grandes crêtes et épines sur le dos. Le poisson a d'énormes nageoires. Corps plein du poisson. Dessin à l'encre de Chine bleue d'un énorme poisson aux formes angulaires. Téléchargez l'image au format JPG.